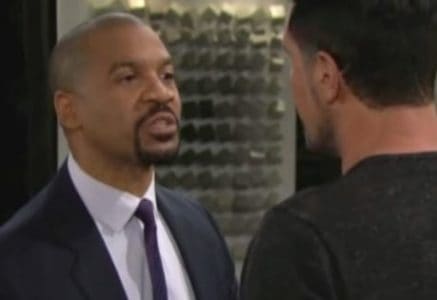 The Bold and the Beautiful fans know that Justin is the legal attorney for Bill, and he knows pretty much everything that might ever happen in Bill's life. When he finds out that things are not what they seem with Ridge, he will also find out that Liam and Bill think Liam is the real man who shot Bill. And this will change the game. Justin might be able to provide some advice about how this might all go down. How can they do this so that it's not going to hurt anyone?
Bill is going to go home, but he's made it a point not to say anything to anyone about what Liam told him. He's not going to know what to do. He'd must rather send Ridge to jail than his own son, but he's also not really looking to send his son to jail, either. And he can't send an innocent man to jail now that Justin is aware of the truth behind this situation. Liam wasn't in his right frame of mind.
He has memory issues, and he has some problems with his health. It's not a great situation for anyone, but it's one that is going to help everyone figure out how to make things stop with them. Bill will try very hard to get this to all go away, but we don't think it will work. We think Justin will push, and he will do what he can to change the way this is going.