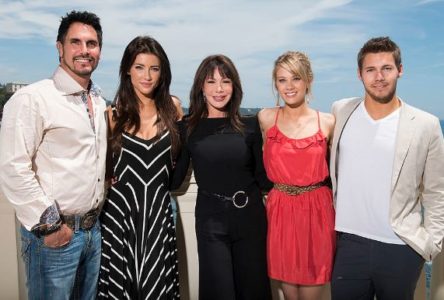 The Bold and the Beautiful spoilers this week were pretty intense, and we have so much to discuss this weekend. We know that the Spectra family made a very drastic decision to do some things we all see as dirty and disgusting. They aren't in the fashion business to win the game as the best designers. For whatever reason, Sally Spectra has decided to listen to her grandmother, Shirley, and do things dishonestly. Why would she do this? There is no real reason that this young woman can't make decisions on her own that affect her the way she needs them to. She's got a huge issue in terms of what's going on in her life, and we don't know how to help her with that.
She let her grandmother talk her into stealing from the competition. Instead of doing things the right way and making good choices, she's allowed her grandmother to make her a minion. Sally seems to have some serious fashion sense, and she's a smart girl. But her grandmother wants her to do things her way. This meant stealing the designs that the Forrester family created and making them her own. While that might be fine for her grandmother, Sally isn't all that thrilled about the idea of using stolen designs and making them cheaply. No one wins in this situation. Now everyone is mad at them, the designs look as cheap as they are, and her grandmother could not be happier.
What we want to know is when Sally will break away from her grandmother and do things her own way. She's not been tarnished in terms of her reputation for following her grandmother's lead and doing this as poorly as she's done them. She's now known as a thief, a cheat, and someone who makes cheap and not very lovely designs. She's also alone after listening to her grandmother tell her that she needs to block out the things in her life that she wants the most, which is Thomas. Will Sally break free of this domineering and awful woman and make good choices? And can she fix her reputation now that her grandmother has already ruined it?