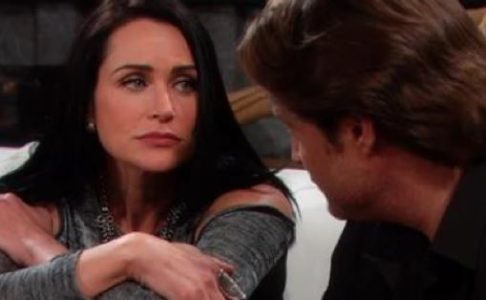 The Bold and the Beautiful threw us a few spoilers this week when we learned Deacon was back and looking to take Quinn down. It wasn't all Sheila, and things are getting a little bit more than just kind of crazy around here. Quinn has some serious enemies, and it seems her past is catching up with her. She' got people out to get her this week like it's been her business to ruin their lives. It begs us a chance to go back and look into her life to see what is going on. She's got some serious issues of her own pretty regularly, but she's really done a number on other people.
She might want to watch her back. No one seems to want to see her happy at this point. She's hurt so many people and done so many things to so many people, and it's time for her to take notice of what she's done to them. They want to get her back, and no one is immune to finding her a threat. She's hurt so many people, and she's not stopping.
She seems to want to make her life a little less dramatic than it's been, but she's not allowed the chance now that she's got so many people after her. Can she change her life for the better, or is she going to find out there is nothing she can do to change life when so many people want to see her hurt? We don't know.