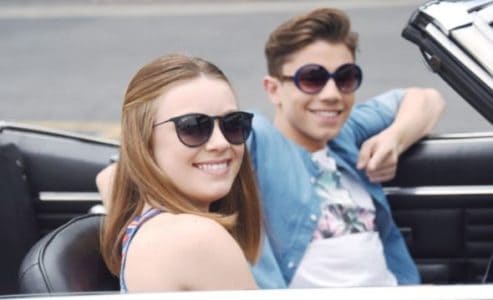 The Bold and the Beautiful spoilers tell us that there is going to be a car accident, and it won't end well. RJ is so into Coco he wants to do anything he can to make sure she's impressed with him. What he fails to realize is that she is impressed with him no matter what he does — and he's going to make a big mistake in the meantime. He wants to show her he's cool, so he's going to borrow his dad's expensive car without permission so he can take her out on a date.
They are in it for a romantic drive that they think is going to be just fine, but things are going to take a very dangerous turn. When he suggests that Coco drive the car, he has no idea that she's going to end up crashing it and injuring both of them. She decides to send a text to someone when she's driving, and she crashes the car. She's all right, but RJ is seriously injured. Things go from bad to worse when she realizes she didn't have permission to drive, she wrecked her boyfriend's father's car, and he's injured.
She's going to panic, and we have no idea how she is going to handle the situation. She's probably going to do something stupid and make a big mistake at some point, and we worry she might have some big issues to work through if that is the case. She's got a lot on her plate right now, and she's not able to make a wise decision at the moment.