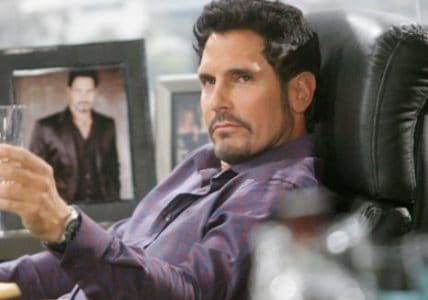 The Bold and the Beautiful spoilers tell us that Bill has plans to demolish the Spectra building, and that it's not going to end well. Liam refuses to allow this to happen, so he and Sally are going to stand up against Bill and do what they can to make sure this doesn't happen. Unfortunately, this is going to turn into something even more awful than he ever realized. It's going to turn into Bill blowing up the building with his son inside of it. This might be the worst thing he ever did, but he refused to listen to Liam.
Do we really think anything will happen to Liam and Sally? No, we don't, but we do know they could end up trapped in a building that's been blown up and destroyed, and it might end up hurting them more. Will this be the moment they decide to bond with one another to a point they cannot come back from? Will this be when their relationship changes?
We don't know, but we do know that they are in danger and things could get ugly. And Steffy will want to do everything she can to make sure he knows what kind of person he is and what he's done to their family. She will be crushed to realize that she probably lost her husband, especially after she's spent so many years mistreating her and all she's got to offer him. It's going to be a very tragic situation for them all.