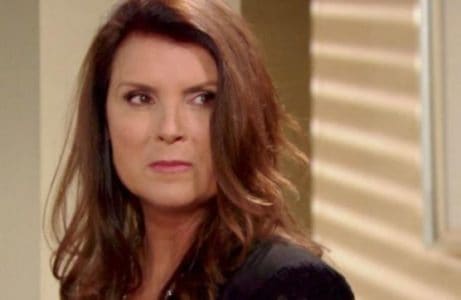 The Bold and the Beautiful fans aren't sure what might happen when Sheila gets wind of things with Wyatt and Katie. People are finding out about them left and right, and right now they are working on keeping people quiet about what they know like it's their job. And when Sheila finds out what is going on, she's going to make it her point to make sure that Eric catches his wife's son with Katie. It's not going to be a very happy situation, and these two will beg Eric not to tell Quinn.
In fact, we will see Wyatt beg his stepdad mercilessly not to tell his mother what is going on with him and the much older woman. He is not willing to end up caught in this situation, but more people than ever know about it. It's time for Wyatt to open up his eyes and realize that nothing he can do at this point is going to change his life. He has entirely too much to worry about at this point than people finding out.
In fact, he's an adult who is free to make his own decisions, and we think that his childish behavior might end up turning Katie off. She might feel that he can't handle owning his own decisions and life, and that might not be something she's willing to handle in her own life. But he needs to own it and stop being afraid of his mom and dad. It's childish and silly.