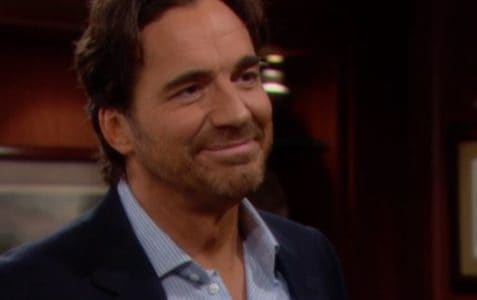 The Bold and the Beautiful fans are not surprised to see that Ridge is taking a great deal of delight in all that's going on with Bill in his life. They love watching as he takes it upon himself to try and make Bill's life worse. He is loving that his own son kicked him out of his own company and is making him sit down on the sidelines and watch as he changes everything in is life. This makes him very, very happy. There are few things Ridge appreciates more.
Except, of course, for the fact that Bill's wife is coming to him and asking him to listen to her as she cries about her husband. Ridge will do whatever it takes to make sure that Bill is feeling even worse than he already is about everything. And that makes it all more enjoyable.
Do you think Ridge will do whatever he can to try and win Brooke back now that she is so vulnerable? We think he will take the opportunity, but we don't think it will have anything to do with the fact that he wants her back so much as it has to do with the fact that he just wants to win. He hates Bill, and he will do whatever he can to destroy him and the life he's living at the moment. And that is something we can't wait to see happen. So let's sit back and watch this train wreck unfold.