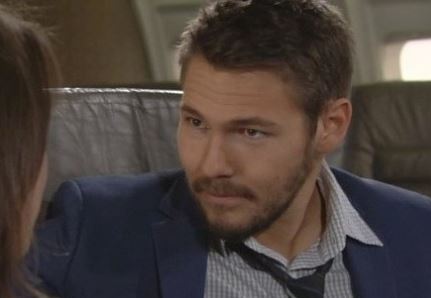 The Bold and the Beautiful fans know things will work out well for all involved in this storyline, but it's something that there is going to some major drama associated with first. Bill's been shot, no one has been arrested for it, and the detective on the case has a new suspect in mind. He thinks Liam did it. He's decided that Liam has the most reason to want to see his father suffer, so he's the new major suspect, even though we know he didn't do this. He is going to find himself in this situation for little more than simply being present when he is.
His wife slept with his father. The baby was thought for a moment not to be his. The man who slept with his wife was his father, and then he had the audacity to actually propose to his own wife and try to steal her form his son. It's all ugly, and it's just showing that Bill is a bad person.
It is not, however, showing us that there is anything wrong with Liam. He might have the most motive in terms of what his father is dealing with, but he didn't do it. Liam is too soft. Sorry, ladies, but we all know he is. He's everything about a millennial we all find unattractive. He is needy, he lives off his father, he can't make his own decisions, he tries and fails at everything he does because he doesn't actually put effort into it. He didn't do this.