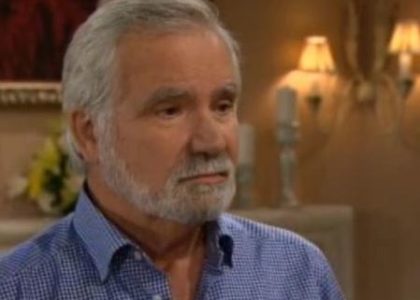 The Bold and the Beautiful spoilers tell us that Eric is going to betray someone he loves, and it's not going to end well for anyone. Who might he decide to betray? We hear that he is going to do something that might make everyone feel he is no longer a good person, but we don't know. He knows now about his stepson, Wyatt, and Katie. He knows they are involved, and he knows they don't want anyone to know. The really don't want Eric's wife to know, and they are going to ask him to keep this secret for them. That might not end well for anyone.
He's going to betray someone, but we don't know who. Will he betray Katie and Wyatt by telling his wife what he knows of her son's new relationship, or will he decide to keep their secret and betray his wife by not telling her what he knows?
It could really go either way. He might make a point to keep the secret and protect them the same way they wanted to be protected when they got together (Eric and Quinn) or he might decide he asked his wife to be honest with him after all she did and he owes the same to her. We just don't know what he might decide and where he might make the decision. It's not something we can predict, but we do know someone is going to end up very unhappy by the time it's over.