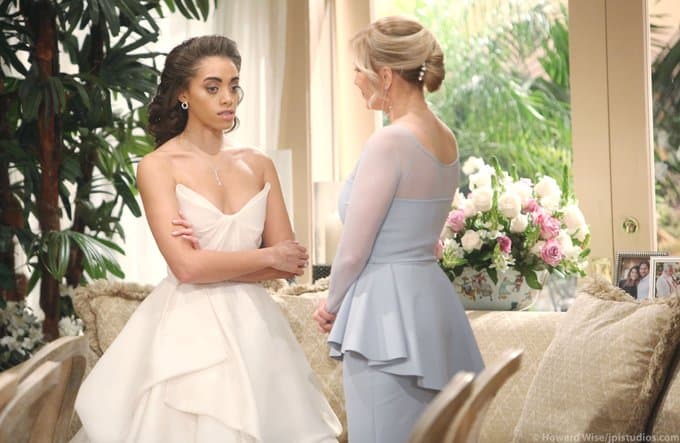 Bold and the Beautiful fans know that there is a lot happening right now, including the fact that there is a situation with Steffy. She had to share with her dad and Brooke what she did when it was time for Thomas to do his manipulating. She had a role in this, and she didn't even know it. She's not a woman who did this on purpose, but she did know that he was up to something, and she had to make it clear to them that she was part of this without her full knowledge. She's not in a good place right now, and she's trying to make sure that they know she did not do this on purpose, that she did not mean for this to happen, and that she did not intend to see people hurt from it. She did what she could, and she was honest about that.
Then there is Douglas, who just loves his family that doesn't include his father. He is such a big fan of Hope. She is his mother in this life, and he loves her so much. She loves him back, and that is just that. We love all of this, too. It's a lot, but it's what it is. Then there is the fact that we also get to see him plan a small surprise for his family. He loves them, and their own baby Beth, and he is making sure they know this by sharing with them a wonderful surprise that will help them all find a way to love and be together. He's such a sweet boy, and his little surprise was darling. It was one of the most adorable things, and we just love every second of his way of making people feel so good.
What's Happening on Bold and the Beautiful
Having followed Douglas upstairs, Hope stuns the wedding party upon her return to the ceremony. WATCH FULL EPISODE: https://t.co/Pi4ls06NOS #BoldandBeautiful pic.twitter.com/YRUIqYr7eR

— Bold & The Beautiful (@BandB_CBS) March 13, 2020
We didn't see this coming.
What's Next on Bold and the Beautiful
Jordan is stuck between a rock and a hard place. Can she save TJ and keep her reputation intact? @donnellturner1
An emotional, new #GH starts RIGHT NOW on ABC! @Bri_Nic_Henry pic.twitter.com/sHDSx6oYu8

— General Hospital (@GeneralHospital) March 13, 2020
Now that Brooke and Ridge have decided that they are going to move back in with one another and work on their marriage, it is time for him to come home. He's got a long list of things that make him happy right now, and being with his wife is one of those things. She's showing him how happy she is to have him home, too, but creating an environment that shows him just how happy she is. She's got things working in their favor with a lot of romance and a lot of passion going on at home, but we are just sitting here with a raised eyebrow. She was just making out with Bill, and now she's happy to have her husband home, and nothing like that works for us at all. She's such a fake, and we all know this.
Then there is Sally, who is not going to do anything right this week. Her doctor is texting her repeatedly, and she is doing nothing but lying about it. She is not sharing with Wyatt what the texts are about. She's not going to lie, exactly, but she is also not going to be truthful or honest about any of this. She's going to be very secretive, very sly, and she's going to avoid doing anything that resembles answering. He knows, of course, but she's not going to tell him. He's not happy that she is not sharing with him this information, but he also gets it and gets that it's not something she's happy to share. He will get it out of her, though.
Stay tuned for more The Bold and the Beautiful and be sure to check out TVOvermind daily for the latest The Bold and the Beautiful spoilers, news, and updates.