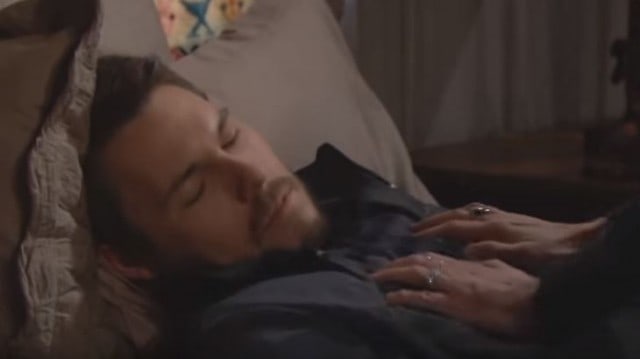 Friday's Bold and the Beautiful will bring with it as much drama and deceit as the week has already brought with it, but will it provide any answers to any of the questions that have been asked this week? Will we get to see what Zende decides to do about his relationship with Nicole? We already saw as Sasha caught her speaking to Rick earlier in the week about firing Sasha and Zende just moments after he gave them a job at the publication, and she told Zende. Distraught, Nicole apologized for crossing them. Zende is so confused about the situation, and it's not helping that Sasha is pretending to be the hurt and upset woman who just wants her friend back. She's double-crossing her friend in more ways than one, especially since she's trying to steal her boyfriend and she has yet to tell her that she is not just her friend, but also her half-sister. Will this be the day she finally outs her secret to the world and tries to take down the Avant family, or will she keep that one to herself so that she can use it at a later date, especially since Zende seems to be falling right in line with her master plan so far?
Elsewhere, we have to wonder what will become of Brooke and Bill Friday. We saw her ask to be a team player on Thursday, so will she actually stay in line with that or will she change her mind and literally give up her morals so that she can have the man she wants to be with? It seems that Friday will be the beginning of something in this love triangle. Katie will finally begin to see that there might be something going on she is not comfortable with. We cannot say for sure how it happens or what leads her to believe that there is something more than meets the eye, but we are certain she will find a way to learn all that is going on under her own nose; and she's not going to be happy about it.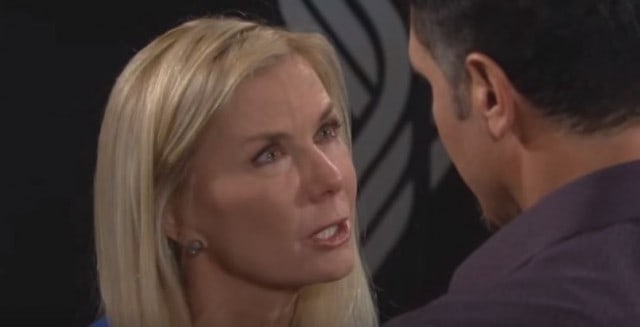 Wyatt spends Friday kissing up to Steffy. He is doing everything in his power to keep her there with him and to be her friend when she needs it. He is doing everything that he can to ensure that she forgets about Liam and makes it a point to fall in love with him. His mother is encouraging him to do just that, but she is also doing horrible things to Liam in the process. She has kicked him when he collapsed in the parking lot, and she is not telling anyone about what happened. It seems that she would much rather see him die that potentially get back together with Steffy. However, fans actually think that he might in the mood to get back together with Hope after he made a comment that got fans thinking about her earlier in the week. There are also rumors that she could be coming back in the next few weeks, so there might be no hope for Steffy. Will she fall in love with Wyatt after she realizes that Liam doesn't want her anymore? Will she ever figure out that Liam walked in from his trip to Australia to find her in the arms of his brother while fast asleep? She knows that the moment was total innocence and a complete accident, but she has no idea that he saw her there and it was the catalyst to the end of their relationship.
It looks as if Quinn has decided she will spend her time hiding Liam out until she can figure out a way to get rid of him. She wants Steffy to think that Liam has left her for good and that the fact that he has not made any further attempt to contact her is because he is really finished with her. Because Steffy is desperately unhappy when she is all alone, she will very likely spend more and more time with Wyatt before she realizes that he will make a good man for her to keep around. He's in love with her, but that doesn't mean she will reciprocate his feelings right away. It could take a little time for her to return her feelings.
Photo Credit — YouTube