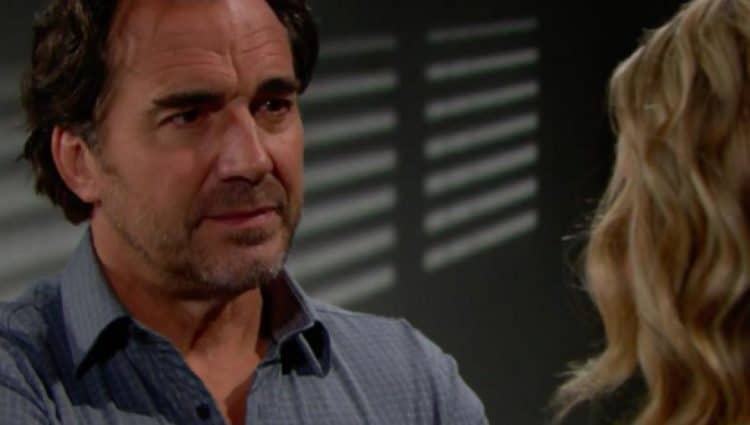 Bold and the Beautiful fans like to keep things up to date with the show when we can, but we don't really have that much to share with you right now. Since the show is off the air and on hiatus due to COVID-19, we have to admit that there's not much happening. There are no hirings or firings or anything of that nature, and we don't know what else to say about that. It's all just too much, and we cannot handle the fact that we don't even have a little bit of gossip to share with you right now. We'd love to share with you something more exciting and more fun, like the gossip and rumors were are so accustomed to dealing with around here, but we have nothing to offer. So, we are going to find some news to share with you that might not be specifically show -related but that is kind of show related. Here we go.
Pierson Fode is a Movie Star
Do you remember one of our favorite alums? He's the man who was playing Thomas before the new guy came in to ruin lives with the same name, and he did a good job of it. He might not have lasted forever on the show — though few rarely do — but we have to say that there is always a chance that we can see him elsewhere. We knew based on his talent alone that he would be the kind of guy who would get things done, who would make it happen, and who would bring his A game, and we were not wrong. He did all of the above, and now he's going on to a few bigger things.
The news recently shared with us that he's signed onto a new project, and it's a bit one. He's going to the movies. The movie is going to be called "Man from Toronto," and he's going to be with a pretty big cast. Stars who will work alongside him include names like Woody Harrelson, Kaley Cuoco, and Kevin Hart, so we think it's safe to say that things are going to be big around here. In addition, this is not the only thing he's got going on right now, either. He's killing it in the game of making it big, and we could not be more proud of him.
He's also going to star in a project called "Reboot Camp," which has a lot of soap stars in the cast. He's also working on something called the "Miss Havisham Effect," which is going to have Brian White in it with him. He's working on another movie, too, and it's called, "It's Time," so we think it's also safe to say that he's going to keep himself quite busy for some time.
We have no news as to whether or not he is actually filming anything at the moment, but we might not be entirely accurate on that. While there is a global pandemic going on, it's not affecting all areas of the globe as far as shutdowns and things are considered. Some countries are not locked down, some are opening back up, and some have much more lenient rules, so his work schedule absolutely depends on whether or not there is anything being filmed in another part of the world. He might be hard at work right now, or at least getting close to it.
We don't know, but we do know that these are going to be big projects that will bring him that much closer to being a household name. He's got a lot going for him, and we cannot wait to find out when his projects will be released. Before everything began, we would have thought the release dates would be sooner rather than later, but we see that things are not always what they seem, and that there is not always a chance that things will work out that way. Some might be pushed back a year or two to accommodate for the new changes going on in the world, but all things considered, that's all right. He's making it big, and this is not going to stop him.