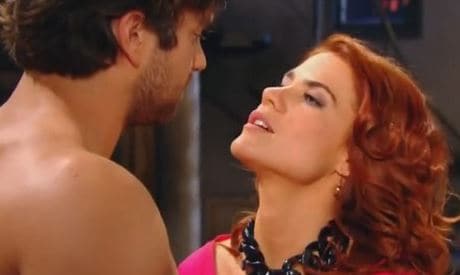 The Bold and the Beautiful fans want to see what might happen with Caroline now that she is home, and we are going to see things go a new way. Sally is sure that Caroline wants Thomas back. They have a small baby together, they have a past, and their history is complicated. But Sally is with Thomas right now, and she loves him. She wants him for herself, and she doesn't want to fight for him anymore. She's already fighting Steffy, and that's not her favorite thing to do. When she notices how close Caroline and Thomas are, she's uneasy.
She's going to take the high road, and we can't wait to see how that works for her. She wants to see if she can get Caroline to go to lunch with her to get to know her a bit better. She's going to let Caroline know she's in love with Thomas and she wants him for herself. She wants to ask this woman to please not pursue him.
But what will Caroline say? Will she be upfront with Sally that she wants her baby's daddy back in her life and she's willing to do whatever it takes? Or will she be a liar and say she'd never do that all while pretending to be a super good friend to Sally in the moment? We can't wait to see how this plays out, but we have very little faith that Caroline will heed Sally's pleas and leave her life alone.