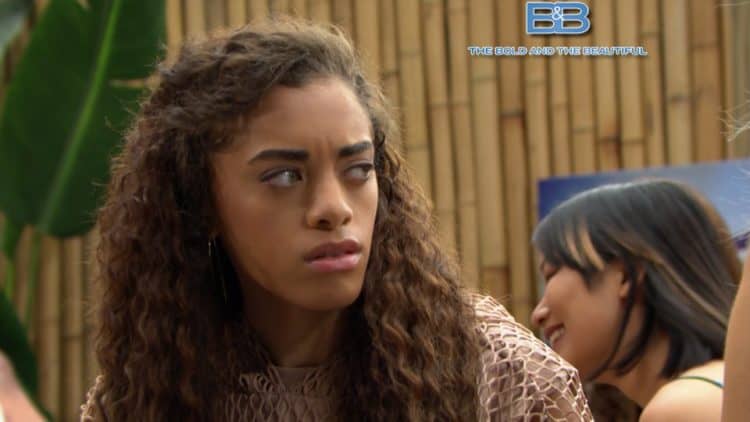 Bold and the Beautiful fans spent the entire week last week getting to see flashback episodes of some of the most famous guest stars that have ever been on the show, but we want more. We were so inspired by how amazing this theme week was that we even went so far as to go into the other three main soaps and share the same. We wanted to see who their famous guests were, what they did, and how long they were around. Some were more than guests. Some weren't even famous yet when they made their appearances, and some were just as famous then as they are now. We got to see some seriously famous faces in LA last week, but we thought we might do a little bit of a deep dive and see who else came into the Bold and the Beautiful scene over the years to take on some roles that were not their comfort zone garden variety.
Alan Thicke
You know and love him as the dad from "Growing Pains," as well as the father of famous singer Robin Thicke. However, he came into the Bold and the Beautiful as a talk show host. He did a great job, and fans loved to see him take on this role.
Fabio
The famous hunk with the long hair who makes his living off of being a dream come true for many women was welcome in LA when he came into town. His very first visit to LA was back in 1993 when Sally was going to marry Jack. They had a bachelorette party for her, and he showed up. They became real-life friends during their time working together, too. That's so fun.
Fred Willard
He was a force, and we loved him. His death rocked the nation, but we love to see him on shows such as "Everybody Loves Raymond," and "Modern Family," which are just a small taste of his massive career. However, he also spent a little time being less funny and more dramatic when he came into LA to play the role of John Forrester, brother to Eric. Did you know he won an Emmy for that?
Patrick Duffy
Most people love him and remember him from "Dallas" and his role on "Step by Step," alongside Suzanne Somers, but we also loved him when he spent a moment playing daddy Logan on the Bold and the Beautiful. He was Brooke's father, and he spent a great deal of time in this role. He even came back at one point and acted as the officiant in a wedding for his beloved family.
Perez Hilton
What a fun role for him to take on. He's a gossip blogger and celebrity who is everywhere all the time these days, but he got to play the reverend who married Quinn and Eric back in 2016. What a role to get to play, too. He got to do the one thing that so many people thought would never happen — making Quinn Mrs. Forrester. He did such a good job, and it was so much fun to watch him in this role. We wish that he could come back and marry a few others in the meantime. Is anyone listening? Can we make that happen?
Wayne Brady
Hands down, our favorite guest star of all time is Wayne Brady. Why? Because this is such a departure for him. We grew up watching him host game shows and making us laugh hysterically on "Whose Line is it Anyway," and we loved him. When he came into the show to play a doctor who was having a bit of a thing with Taylor, we thought we couldn't see anything better happening. It was a dramatic role that required him to steal Hope and Liam's baby and pretend she died while giving the baby to Flo so she could sell her baby to Steffy in an adoption that allowed him to get the money he needed to pay off some dangerous debts. We didn't know if he could do something so serious and so un-funny, but he did it and he killed it, and now we aren't sure he can get any more amazing.