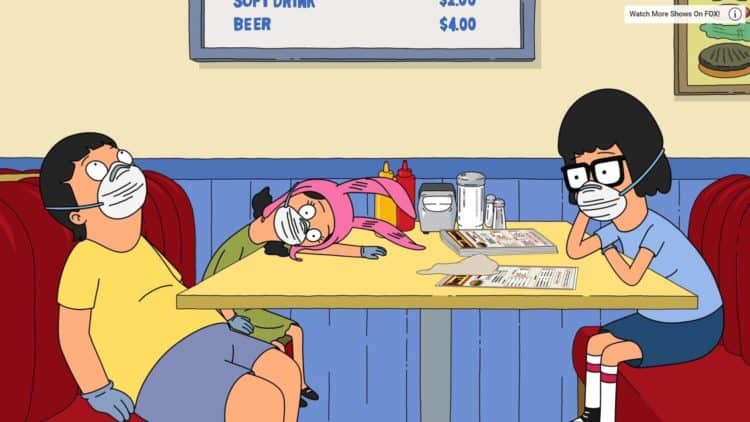 Do you somehow get the feeling that people are bored after being told to stay home for so long? You wouldn't be wrong in assuming such a thing as Bob's kids would attest to since a lot of people are sick and tired of being asked or even told to stay home and 'stay safe'. The downside of this, and oh yes, there's a big downside, is that by staying home it would appear that a lot of people are worse off since they're becoming depressed, withdrawn, and are suffering more and more from the lack of social interaction. Okay, so some folks are just bored and are having troubles coping with the idea that they can't go out and do what they want, but there are people that won't just sit around and state how bored they are since some folks really feel the need to get out from time to time and stretch their legs. With the current pandemic still going and the uncertainties that are being tossed about though it's still being advised that people stay in their homes and avoid going out as much as possible, which is beyond difficult for some folks since staying indoors is not their preferred idea of fun. For those with kids, it's even harder since kids tend to want to run about and play when the sun's out, not sit and do little to nothing because they can't go outside and enjoy themselves.
Of course, given that social distancing is still a big thing, one would think that it wouldn't be too much of a struggle to go camping, go to the beach, or go anywhere where there might not be a lot of people. Heck, a person can go in their back yard if they have one or for a stroll if they wear a mask and protect themselves. This is also a good chance for a lot of people to find ways to entertain themselves in ways they didn't know were possible since let's be fair here when we were younger, what was our parents' likely responses to "I'm bored?". If one was spoiled then it might be to buy a new toy or distraction to keep us busy, but for a good number of us, it was likely to put us to work in order to forget about the 'boredom'. Obviously, it's not always that easy now, but if a parent thinks about it, there are plenty of chores around the house, and if they really give it some thought, there are ways to make said chores innovative and even kind of interesting. A lot of people might want to reject this outright and say that work can't possibly be fun, but au contraire, there are PLENTY of ways to stave off boredom, and work is one of them since by the time you're all done and ready to whine about being bored again, you're either too tired and it's time for dinner, bed, or something else, or you've possibly learned better than to say you're bored any longer. Does anyone remember those days?
Obviously Bob's kids aren't bound to scrub the diner up and down when there aren't that many customers, but there's bound to be something to do just to pass the time, especially since sitting around moaning about being bored might be its own little amusement, even if it's bound to drive their father crazy, especially when their mother and customers join in. As annoying as it can get though it's still an interesting bit of commentary on the fact that America is either bored as can possibly be when it comes to the pandemic, or is falling apart at the seams it would appear since there are a great number of problems that have arisen since the murder of George Floyd and the onset of the pandemic. The sad part is trying to sort out just which part is the driving force behind the way the world is now, though obviously the pandemic is the big reason why people are bored and are becoming even more depressed, though looking at social media its kind of hard to figure out why when despite the call for social distancing, plenty of people are gathering in crowds, no matter that they're wearing PPE and trying to be 'safe'. Those being asked to stay home are often being asked to do so out of what many believe is fear, paranoia, and a widespread network of misinformation that is being highly questioned by a lot of people at this time. The reason for needing to question anything and everything we're told at this point is that it frees us from the idea that we have no choice, and from the fear that might cripple our nation even further.