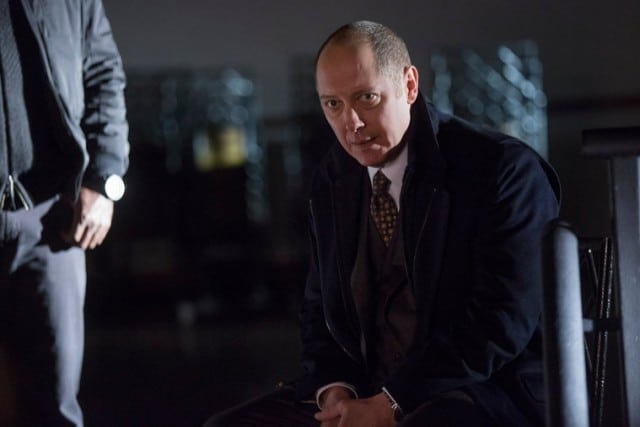 At first, I wasn't sure what to think of this episode. The Blacklist, even in episodes heavily involved with the serialized story, usually stick to the status quo enough. But in the last two weeks, the "Mr. Solomon" saga has taken the show completely off the rails. But upon some reflection after watching tonight's episode, I decided that balls-to-the-wall combined with devastating was exactly what The Blacklist needed.
This week on The Blacklist: Mr. Solomon's pursuit of Liz extends beyond the church. Liz is injured in the escape, and that causes the need for their baby to be born immediately. The baby is born , but there are complications. Reddington casts blame for the breakdown in security. The task force sets out to find Mr. Solomon. The team is dealt a devastating blow.
Well, now that we're clear of any major preview blurbs (SPOILER ALERT) I cannot believe that they killed Liz. I mean, realistically, I don't think we've seen the last of her. All of the secret sidebar conversations that Mr. Kaplan had obviously mean that Megan Boone's real life maternity leave is starting…right? What I absolutely loved about all of it is that there is no indication of a fake-out. This episode handled the death realistically. The final scenes from each character, whether Liz turns out to be dead for real or not, were absolutely heartbreaking and truthful. It felt so real. The fact of the matter is, I don't know whether or not Liz is dead, but the fact that we're made to wonder is the real entertainment value in the show.
Following last week's epic episode, this one picked up right where that left off. I usually don't like the way that they end the first episode of a two-parter, but the way that these episodes were programmed really worked for me. It would've been fine as back-to-back episodes, but this actually told two complete stories. I wouldn't pick up on something like this if it wasn't particularly well-executed, so I have to give my kudos there.
This show functions at its absolute best when they use the ensemble well, and that happened in this episode. Using Ressler, Samar, Aram, Harold, and everyone else just makes Liz's final moments that much more devastating. I don't think that they all have to be forced into prominence, but just used smartly within the confines of the story. None of these characters were particularly prominent this time around, but I could nonetheless feel their impact on that final blow.
Now, sometimes I get wrapped up in the story and things happening around the other characters that I forget to talk about this. However, it's pretty much true all the time. James Spader is an absolute revelation. When I think that the Reddington character cannot grow anymore, he simply performs the next episode and proves me wrong. Spader did nothing short of put on an acting clinic in this week's episode. He transformed before the viewers' eyes from a man who always has a plan, to a desperate, defeated man who simply wanted to save the life of someone he loved. It was incredible to watch. Are you listening, Emmy voters?
I wasn't sure what to think of this episode while I watched it, but even if Liz never comes back, I have to admit that I would be satisfied. This episode was action packed, emotional, and devastating. Frankly, I'm not sure what more you could want.
What did you guys think? Did you enjoy the episode? Do you think Liz is gone for good? Let us know in the comments!
The Blacklist airs Thursdays at 9/8c on NBC
The Blacklist Season 3 Episode 18 Review: " Mr. Solomon: Conclusion"
Summary
Everyone races to save Liz and her baby after an accident on this week's devastating episode of The Blacklist.