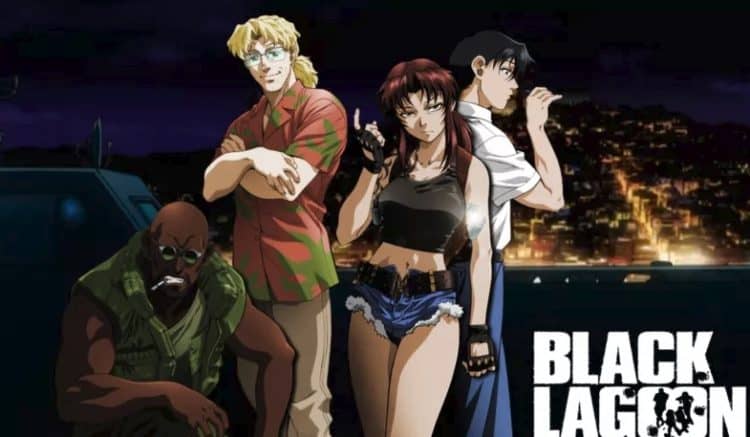 Black Lagoon is not the old monster movie. It's a manga series that was adapted into a variety of different platforms. If you haven't heard of it yet, or if you're not sure about watching it, then here are 10 things you didn't know about Black Lagoon, but may be glad you did.
1. It's pirate themed
If you love swashbuckling themes and enjoy reading about smuggling, danger, treasure, and adventure, then you would probably like the story. It centers about the Pirates that work for the Lagoon Company. They smuggle goods throughout the whole of Asia via the seas and the time period is in the early 1990s. It's a modern-day pirate story.
2. The Manga is available to read
The Manga has been translated into the English language and it's available to read if you'd like to learn about the original story before any adaptations have been made that may have altered it slightly. Reading the Manga is the equivalent to reading a book before you watch the movie. Either way, you go, you're apt to be disappointed with the series or the original because there are always glaring differences in some of the parts of the story. The manga was written by Rei Hiroe and published by Shogakukan. The original run began on April 19, 2002, and continues through the present through Magazine Monthly Sunday Gene-X. There are a total of 11 volumes.
3. It was adapted for anime
If you haven't seen the anime version yet, it came out in April of 2006. It was produced by Madhouse and aired on Chiba TV with 12 episodes in its first run. A second season with twelve additional episodes titled "Black Lagoon: The Second Barrage" was released in the fall of 2006 aired on Sendai TV. The best character development takes place in the first season with the second focusing more on the jobs of the characters. Another video version called "Black Lagoon: Roberta's Blood Trail" came out in July of 2010 consisting of five-volumes of original video.
4. It's available on DVD
If you're interested in catching the anime on DVD, the first season came out divided into three DVDs which each have four of the first season episodes. This was released in August of 2006. The second season was released the following year in the same fashion from January to June of 2007. It's also available on Blu-ray disc for both seasons and this version includes seven omake specials in short five minutes or fewer versions depicting the characters in funny situations so you kind of get a bonus when you go with the Blu-ray. A variety of boxed sets of both seasons were released in 2010 for each season so there are a lot of different choices.
5. Geneon released a North American dub
Another version of the DVD compilations was released by Geneon with English dubbing on three DVDs which each feature four episodes as with the other versions. These were released from May 22 through the 18th of September of 2007 if you want to check them out. Geneon also released a special limited edition release of the anime that is packaged in a steel book box that even includes a bonus disc and this was released on the 30th of December in 2008.
6. Behind the scenes footage is also available
If you're an avid fan or you know somebody who is, a really cool gift set is available with a box set of season one or a steel book edition of volume one that includes a fourth bonus disc that contains a full fifteen minutes of behind the scenes footage. It features the voice actors and the English crew. It also includes the music video of "Red Fraction" as performed by Mell. You can also find the same sets in the Second Barrage volumes in this format for the second season.
7. More box sets were released from 2009 through 2013
These are North American releases. They're a little different than the first releases. It seems that the publishers were getting a little better with each DVD set offered. They put out a boxed set that includes cases with episodes 13 through 24 with English/Japanese audio along with English subtitles. A re-released of both seasons happened for both Blu-ray and DVD in combo packs in December of 2012 along with a Funimation release of Roberta's Blood Trail OVA in 2013.
8. The Geneon English dub aired in Canada and America in 2007 through 2008
The English dub of the anime was released on G4 in Canada in October of 2007. It also aired on Starz Edge in February of 2008 for America. It made a return to TV on the Funimation Channel in February 2013. The next year, it was shown on Adult Swim's Toonami block. In addition, the anime aired on Australia's Sci-Fi Channel as well as in Italy, Russia, Sweden, in Spain, Portugal, and Germany. It's virtually been all over the world.
9. The Manga sold more than 6 million copies
In case you're wondering if "Black Lagoon" is really that good, in Japan alone the first 9 volumes of the manga sold more than 6 million copies. The Viz Media release was named as the top seinen manga for 2008. The anime series has aired all over the world and the international reviews were overwhelmingly positive.
10. Just a two-minute clip inspired critics
If you're still not convinced of Black Lagoon's worthiness, an anime critic who knew nothing about the story or the show viewed just two minutes of a clip at a convention. He gave it a positive review stating that he was "surprised" and how good it was and that "Black Lagoon manages to kick all kinds of ass."
Tell us what's wrong with this post? How could we improve it? :)
Let us improve this post!