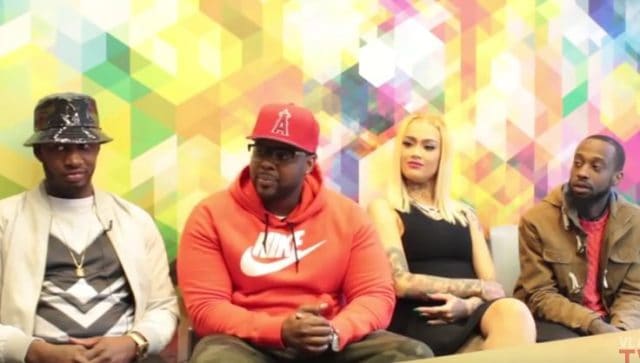 If you're not watching Black Ink Crew I just found the interview that should clinch your decision to watch the show. If you're not familiar with the show, here's brief synopsis: Black Ink Crew is an American reality television series that airs on VH1 and debuted on January 7, 2013. It chronicles the daily operations and staff drama at an African American-owned and operated tattoo shop in Harlem, New York. On August 31, 2015 VH1 announced a spin-off called Black Ink Crew: Chicago to premiere October 26, 2015. Black Ink Crew was renewed for a fifth season which premiered on January 18, 2017.
The show is going strong and has zero signs of slowing down. In fact TLC released a show called Tattoo Girls which is essentially the same thing except it's a bunch of white girls running a tattoo shop in Missouri. Surely the idea must have come from Black Ink Crew. To be honest, it's not nearly as entertaining as Black Ink Crew, but who knows how it'll play out.
If you're not watching Black Ink Crew I've got the one video that will make you watch it. I guarantee it. You don't have to know anything about the show at all. This is an interview that was done in 2015 that went on VladTV. Cast members were asked a series of questions and when you see the answers it's nearly impossible not to laugh.
How this video only got 21,000 views is beyond me.