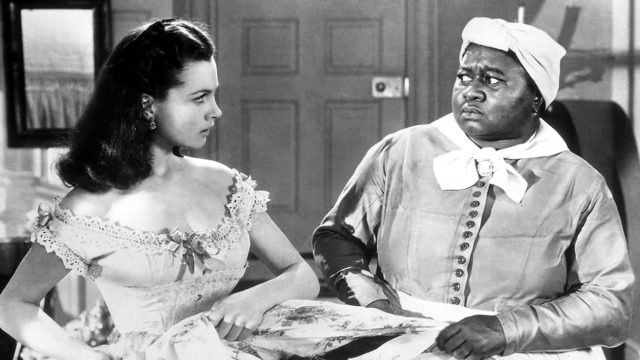 The news has come out that there is a biopic about Hattie McDaniel that is under development. For those who are unfamiliar with that name, McDaniel should be best-known to most people for playing Mammy on Gone with the Wind, which remains a famous role from a famous movie.
Who Was Hattie McDaniel?
Hattie McDaniel was an African American woman who was active as an actress as well as a singer and songwriter for more than three decades from 1920 to 1952. She can claim a number of historical firsts. For example, McDaniel was the first African American woman to sing on the radio in the United States. Furthermore, McDaniel was the first African American entertainer to win an Oscar, which happened to be the one for Best Supporting Actress for her role as Mammy on Gone with the Wind. It is interesting to note that McDaniel did not expect to win the role, which was the subject of as much competition as that of Scarlett O'Hara.
For example, it is said that Eleanor Roosevelt had actually asked the movie producer to give the part to her own maid Elizabeth McDuffie. However, McDaniel came out on top in the end, which has sometimes been said to have been the result of Clark Gable's recommendation. This is perhaps unsurprising because Gable was one of McDaniel's numerous friends among the most famous actors and actresses, so much so that he actually threatened to boycott the Atlanta premiere of Gone with the Wind unless McDaniel could attend as an exception to the state of Georgia's laws on segregation.
With that said, it is interesting to note that McDaniel's success with the role with met with some rather complicated feelings on the part of African Americans. On the one hand, they were glad that she had so successful; on the other hand, it seemed clear to them to African Americans could not be successful unless they were willing to swallow the racism that was ingrained in the system. Gone with the Wind was actually an excellent example of this because while it was toned down to some extent, it was very much a simultaneous celebration of slavery and condemnation of the forces that had brought about the end of that abominable institution.
As a result, it is interesting to note that McDaniel came under a fair amount of criticism from African Americans for being willing to benefit financially by perpetuating unpleasant stereotypes about African Americans on the movie screen. Something that wasn't helped by her non-involvement with civil rights protests, which seemed to have been a conscious choice on her part to avoid politics because rocking the boat would have resulted in a rapid shrinkage in the opportunities that were available to her.
Further Considerations
Summed up, Hattie McDaniel was a complicated figure who is nonetheless a person of huge historical significant. As a result, a biopic could prove to be very interesting, though time and time alone will tell whether the movie will be able to live up to the inherent potential of the premise.
Tell us what's wrong with this post? How could we improve it? :)
Let us improve this post!