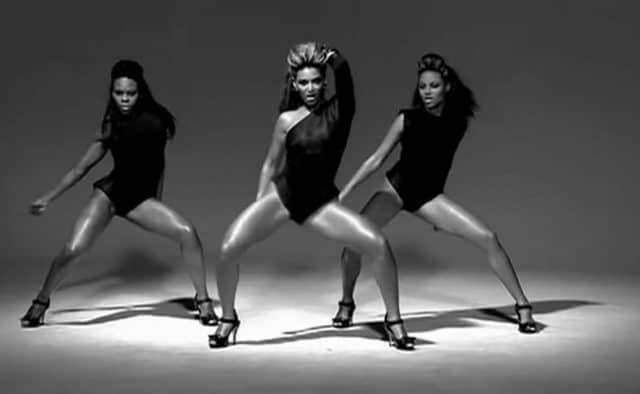 Beyonce's hit "Single Ladies" is probably one of if not her most famous songs of all-time. While Beyonce had already established herself as one of the most popular acts in the entertainment industry this sing really solidified her as a force to be reckoned with and as a huge influence in the empowerment of women. But at what point do you say you were influenced by early work and at what point are you flat out plagiarizing?
Beyoncé first caught flak for working up a dance similar to Josephine's Baker's iconic banana dance in her "Deja Vu" video, then was seen sporting a skirt with dangling bananas when performing the "B'Day" track. But let's be honest: that wasn't that serious, at least not at that point in her 20-year plus career. She later borrowed from Bob Fosse's routine, "Mexican Breakfast," in the video for her girls anthem, "Single Ladies (Put a Ring On It)." There are also references to "Rich Man's Frug" scene (of Bob Fosse's "Sweet Charity") in Bey's "Get Me Bodied" video.
Here's a side by side of "Single Ladies" and "Mexican Breakfast." Looks eerily close don't you think?
The bittersweet side of Beyonce stealing imitable art is that when she does, she does it well. Perhaps it's why we give the diva a pass, or two, and will in the future.
Tell us what's wrong with this post? How could we improve it? :)
Let us improve this post!