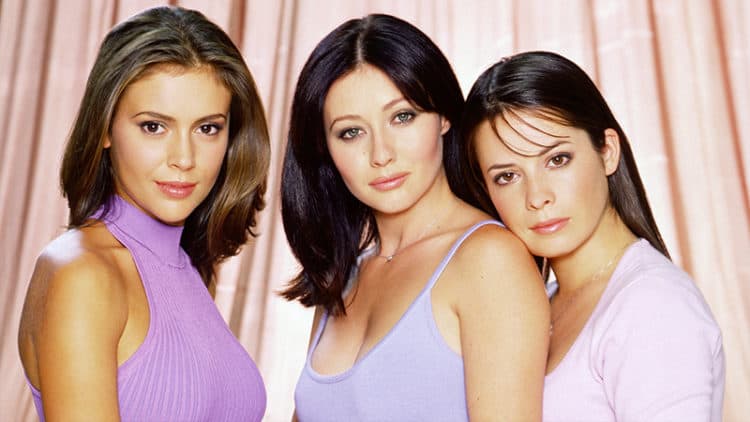 Witchcraft has intrigued people for thousands of years. From magic spells to special powers, the idea of witches is something that has also become a fixture in the entertainment industry. For decades, witches have been the subject of dozens of TV shows and many of them have gone on to be considered classics. While some shows focus on the dark side of witchcraft, others depict witches as constantly trying to do the right thing. On top of great stories, many of these shows also make great use of special effects. Even if you don't believe that supernatural things exist in the real world, you may still find yourself falling in love with many of these shows. Keep reading to see our list of the 10 best TV shows about witches.
10. A Discovery of Witches
A Discovery of Witches is only in its second season, but it's already proving to be a pretty solid show. The series centers around a historian named Diana Bishop (Teresa Palmer) who is also a witch even though she prefers to keep that under wraps. However, she is thrust into the world of magic when she discovers an old manuscript that has had a spell put on it. The series is full of lots of twists and turns and will definitely keep you on your toes.
9. The Magicians
Based on a novel of the same name, The Magicians debuted on the SyFy channel in 2015 and quickly became a hit for the network. The series follows a man named Quentin Coldwater (Jason Ralph) who goes to school with the hopes of being trained as a magician. However, he learns that his favorite sci-fi series, Fillory and Further, actually real pose a major risk to humanity. The Magicians ended in 2020 after five seasons which makes it the perfect thing to binge watch.
8. Motherland: Fort Salem
Motherland: Fort Salem is one of those shows that deserves a lot more attention than it gets. Since it airs on Freeform, there are a lot of people who may have not even bothered to give it a try. However, this show isn't just for teenagers and young adults. Even older viewers will find this series entertaining. The show takes place in a world where witchcraft has been normalized and the story centers around three witches who are also part of the U.S. military.
7. Good Witch
As you could probably guess by the title, Good Witch is a lighthearted show that is based on a series of made-for-TV movies starring Catherine Bell. In the show, Bell plays a kindhearted witch named Cassie Nightingale who is known for her incredible charm. This quality is something that has been passed down to her daughter as well. However, when a new neighbor starts to suspect that there is more to Cassie and her daughter than meets the eye, they're all in for some interesting moments.
6. Bewitched
When it comes to shows about witches, Bewitched is most definitely the OG. The show ran from 1962 until 1974 and starred Elizabeth Montgomery as a witch named Samantha Stephens who, after getting married, decides that she wants to live a normal life. She quickly realizes, however, that keeping her powers hidden will be much more difficult than she thought.
5. The Originals (and Legacies)
Since Legacies is a spinoff of The Originals, we decided to include them on the list together. The Originals, which aired from 2013 to 2018, depicted the lives of witches, vampires, and other supernatural beings living in the New Orleans area. The series consisted of several unforgettable characters as well as plenty of unique and interesting storylines. Legacies, which focuses on the next generation of supernatural characters, has many of the same qualities.
4. WandaVision
When WandaVision debuted on Disney + in 2021, it didn't take long for it to become one of the most talked-about shows. The series follows Wanda and her husband, Vision, who are living quiet lives in the suburbs before they begin to notice that their reality isn't as perfect as it seems. Keep in mind, though, that WandaVision is one of those shows you'll need to pay close attention to or you might find yourself feeling confused.
3. American Horror Story: Coven
Even though there have been lots of stories about witches over the years, American Horror Story:Coven still managed to give viewers something that felt completely fresh. The season was set in New Orleans and followed a group of witches who descended from Salem. If you're a fan of American Horror Story, then you'll probably agree that Coven was one of the best seasons.
2. Sabrina the Teenage Witch
Sabrina the Teenage Witch is one of the most memorable TV shows about witches, and it's easy to see why. Not only did the show last for seven seasons, but the fact that it was a sitcom allowed it to appeal to a wide variety of people. The series also resulted in several video games and other merchandise.
1. Charmed
For nearly a decade, the Halliwell sisters charmed millions of people with their magic. Known for being the most powerful good witches, the sisters were continually tasked with fighting even and saving the day. Although each sister has her own signature power, they are all much stronger when they work together. The series was rebooted with a new cast in 2018. Interestingly enough, there seems to be a divide between fans of the original and fans of the reboot.
Tell us what's wrong with this post? How could we improve it? :)
Let us improve this post!