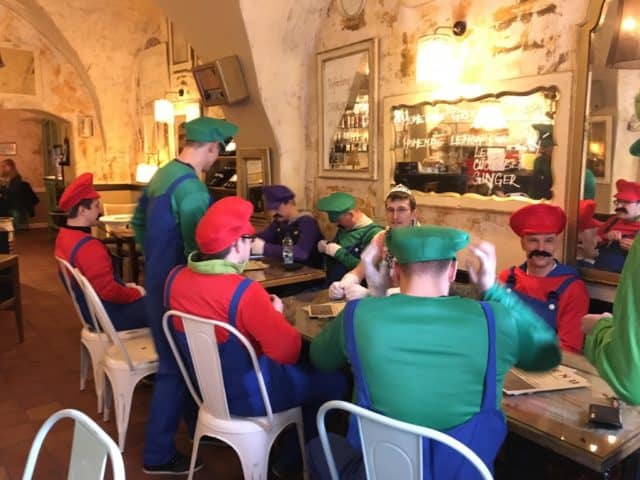 So I just did some research on Prague to see if there would be any events in the next seven days that would warrant this photo of Mario, Luigi, Wario, and Princess cosplayers frequenting a cafe. Aside from the Spring Warehouse Flea Market I couldn't find one carnival, parade, gaming convention, anything. So that leads me to believe in one thing: Prague is awesome. Seriously, that's the only conclusion I could come to.
This photo was posted on Reddit today by a person taking a trip in Prague and this is the caption: "I'm visiting Prague and this has been the highlight for me so far." If you were visiting Prague and you came across this scene, wouldn't that be the highlight of your trip? The answer is unequivocally yes. P.S. that was a rhetorical question.
I'd like to live in a world where I can sit down at a cafe, see around 10 people all dressed as video game characters and be at peace. That or it'd be kind of cool if these people were all robbers who went by the name "The Super Mario Gang."
I hope I'm not giving anyone ideas.