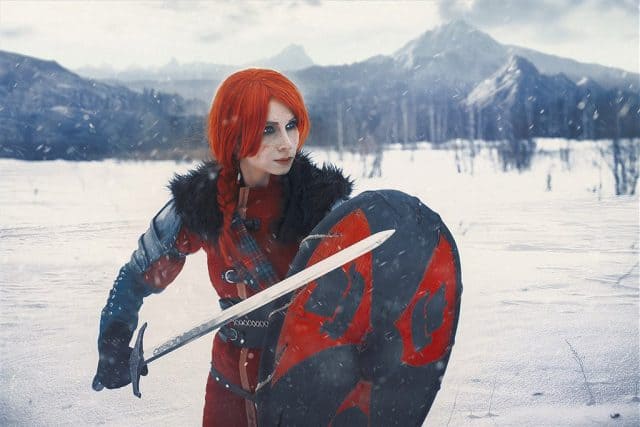 Just the other day I was remarking about how far Cosplay has come in the past decade. When I first started writing online, Cosplay was practically in its infancy. No one was getting paid to do Cosplay, that's for sure. And the extent to which both males and females engaged in an all out effort to outdo one another at trade shows did not exist. But here we are in 2017 and the Cosplay genre continues to up its game. So I figured I'd start sharing some of the more impressive costumes that the world is offering.
Today we focus on the video game Witcher 3 and an incredibly awesome depiction of Cerys an Craite. According to Witcher's Wikia page
Cerys an Craite, aka "Sparrowhawk", is the daughter of Crach an Craite and sister to Hjalmar. The young woman is a courageous islander like her father and has also inherited all his stubbornness. She is very self-confident and always ready to prove she can fulfill any task as good as a man can.
Her look is very much something you'd probably see in Game of Thrones. Today's Cosplayer Elena Samko did an amazing job with this costume. Not only did she get the costume right but the scenery is perfect. The snowy look and solid metal armor exemplifies the toughness that is Cerys.
Enjoy the photos below.