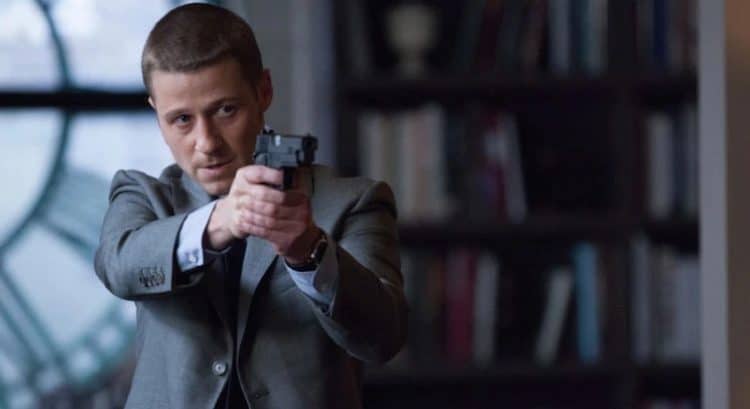 Ben McKenzie has played the lead role of James Gordon in the crime drama series 'Gotham' since the series was launched in 2014. After five seasons, the series has come to an end, so McKenzie is ready to move on to the next chapter in his life, both professionally and personally. So, what is next for Ben McKenzie? During the five years that the actor appeared in 'Gotham', he became one of the best-loved television heroes. Not only did McKenzie act in this series, but he also directed three episodes and wrote two others. Therefore, the series has played a huge part in his life for the last five years and the end of the series is both a wrench and an exciting new opportunity. To think that we won't get to see him as a younger and more energetic James Gordon is kind of saddening but all in all he did his part and helped to make the series what it was while also helping to bring the legend of Batman to a new and very exciting level.
McKenzie probably gets his writing talent from other members of his family, and he describes storytelling as a family tradition. His uncle is Robert Schenkkan Jr., who is a Tony and Pulitzer award-winning playwright. His mother, Frances Schenkkan is also a talented poet. As writing runs in his veins, McKenzie has said that the opportunity to stretch beyond his acting role and to have the opportunity to write for the series. He has also spoken about the exciting challenges of directing action scenes in the series. There are a great many actors that envision themselves as writers, but not many that, like Ben, actually hail from a background that allows them to flex such talents with ease and the kind of support that is needed at times.
Now that the 'Gotham' chapter of his life is over, he already has things lined up for the future. He believes that his experiences playing James Gordon and his contribution to the series have prepared him well to take on new challenges. He now wants to diversify his roles rather than becoming typecast as a hero, as this was the role he played in 'Gotham'. It is possible that this is the reason that his next role is a villain, and this could not be further from the role for which he is now best-known. In 2018, he began filming for an upcoming action-thriller film called 'Live!'. In this film, he is playing the villain opposite Aaron Eckhart. The film is now in post-production and is set for release later in 2019.
Talking about taking on the role of a bad guy and filming for 'Live!', McKenzie says that it was a fun experience. He particularly loved the interactions between his character and that of Eckhart. Most of the filming took place in Alabama, and McKenzie loved being back in the South. He grew up in Texas and went to school in Virginia, so it felt like going home to the actor. This is not the only film in which Ben McKenzie has appeared since the end of 'Gotham' as he is also in the 2019 movie 'The Report'. This is a drama film that is written and directed by Scott Z. Burns and stars Adam Driver, Annette Bening, and John Hamm. This movie premiered at the Sundance Film Festival on January 26, 2019. Following the premiere, the distribution rights to the film were acquired by Amazon Studios.
In terms of his future in television, Ben McKenzie has nothing lined up at the moment. However, he has a breadth of experience playing diverse roles, so it is likely only a matter of time before he lands a role in his next series. He began his career in 2002 when he appeared in an episode of 'The District', and this was followed by more small roles in television series. His break came in 2003 when he landed the lead role of Ryan Atwood in 'The O.C' and he played this role for 92 episodes of the series. From 2009 to 2013, McKenzie was in the main cast of 'Southland' playing the role of Ben Sherman.
McKenzie has enjoyed an equal level of success in his film career. His first film role was as Johnny Johnsten in the 2005 film 'Junebug'. Prior to 'The Report' and 'Live', McKenzie has appeared in a total of 12 films, including one documentary and two short films. His most recent movie was the 2014 romantic comedy 'Some Kind of Beautiful', which is also known by the titles 'Lessons in Love' and 'How to Make Love Like an Englishman' in other parts of the world. In this film, McKenzie played the role of Brian.
'Gotham' fans can look forward to seeing Ben McKenzie taking on new roles in films but will have to wait and see what he chooses as his next television project.