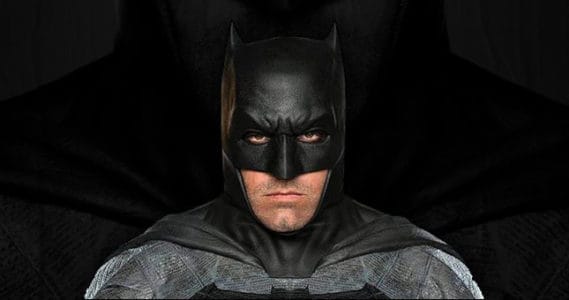 Revealing why Ben Affleck left The Batman might divide fans in a big way when it really comes down to the idea that he was slowly drinking himself to death thanks to the dissolution of his marriage. In essence, he couldn't do the work and couldn't focus because he was continually three sheets or more to the wind as a result of his marriage falling apart. On one hand it's very easy to think that this would have continued to drive him to drink since anytime Batman is on screen it's a huge undertaking that requires a great deal of effort and a lot of patience on the part of everyone involved as Ryan Scott of MovieWeb might agree with. On the other hand, there are these wonderful called psychiatrists for such matters, counselors even who are trained and experienced in helping people with said issues to move past or perhaps take their problems head on and figure out how to handle them or at least keep them under control. The reason he walked away does tend so sound like a great deal of 'oh I couldn't do this because of this' which might anger some fans who believed fully in Batfleck and be agreeable to others that would gladly state if you have an issue then deal with it and move forward.
The fact is that he and Jennifer Garner's marriage had unfortunately been souring well before they split and they'd even considered breaking up before their children were grown, but stayed together for the sake of their kids, which is usually a pretty big mistake. That being all said and done though his alcoholism became the biggest issue he was dealing with throughout the course of his time as Batman and it was getting worse with each year as if you'll recall he stated that in 2016 he had plans to direct and star in the next Batman movie, which would have placed a lot more stress on him and likely would have made the alcoholism worse. Sarah Hearon of Us has more to say on this issue. This is unfortunately a good sign that rehab didn't work the first time and that he needed a great deal of help if the problem was affecting his work and even his marriage to a larger extent. In a way it's hard for some folks to feel sorry to see him go since they didn't think he was pulling his weight that much, while others would argue vehemently for him by stating that he took on the role much better than anyone else did. Of course that in turn would be an argument that was ripped apart with two names, those being Michael Keaton and Christian Bale.
Batfleck unfortunately pared Batman's ability to hang with the Justice League and the meta-humans when answering just what his superpower was. The whole 'I'm rich' line as a response was likely meant to be witty and jokingly funny but to a lot of people that have grown tired to the same answer that's given when asked why Batman is believed to be able to beat just about anyone (the "I'm Batman" defense) it was a bit weak and very arrogant. He wasn't the worst Batman, that dubious honor is still a tie between George Clooney and Val Kilmer, but he definitely wasn't one of the top two, so seeing him head on his merry way wasn't all that difficult given that he had a slew of personal problems to figure out and it was likely time to move on to the next guy to fill the suit, which so far has turned out to be Robert Pattinson. The downside of Affleck leaving of course is that the upcoming Batman movie won't be attached to the DCEU and therefore it's kind of like starting all over again in an attempt to get it right, again. At this point it's kind of a wonder as to whether or not the DCEU is ever going to get a running start and just start making leaps and bounds that will lead them towards the kind of progress they want. It'd be great to see a worthy actor step up to the role for characters such as Lex Luthor (no Jesse Eisenberg please) and Deathstroke, just to name a couple.
Affleck's departure was kind of a good thing and kind of a bad thing since it was another way of admitting that the DCEU had a few problems, but it was also a way of admitting that as great as the story could have become, it was bound to fall flat if only because the people behind the production were being stymied by one misstep or another. Yes, Affleck's alcoholism was a BIG misstep, and one that ended up derailing what might have been a bit of redemption for the DC universe. Hopefully he's been getting the help he needs and has been doing just fine as of late, but stepping away from Batman had to be a blow to the ego, of sorts.