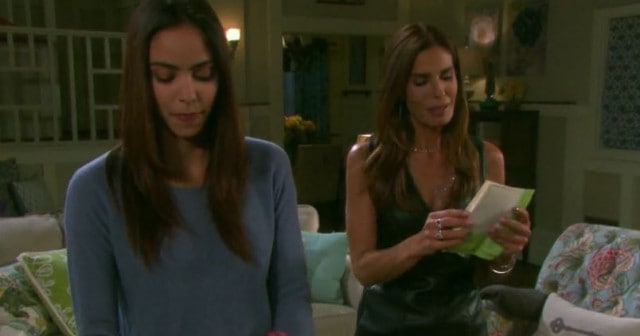 Wednesday on Days of Our Lives, many things happened that we might not have seen coming — or perhaps we did. Belle has been so focused on her own issues and her own live recently that she's been kind of neglecting the fact that Claire also needs her mother. She's been so focused on whether or not she should accept her husband's request that they work on their marriage and get back together. She's developed strong feelings for Philip, who is working with Deimos (unbeknownst to her, of course) and she is looking for a good reason to want to figure out what her heart needs.
In the meantime, however, she has something else to focus on for the first time in a while. Since she's been so preoccupied with her own life, she has neglected the fact that her daughter needs her. That has allowed Eve to feel as if she can move in on Claire and be a mother-figure to her in the time she needs her most. It seems Belle is not all that receptive to this and she wants Eve out of her daughter's life. There is a confrontation between these two ladies, and it appears that she is not going to give up on the fact that her daughter is her own and Eve needs to take a step back for the time being.
This episode focuses heavily on the accident that occurred on New Year's Eve from a number of angles. For one, we have seen the controversy that has occurred since Brady was given Daniel's heart after his death — and not just because Kayla is in so much trouble for her actions in this surgery. What we see on Wednesday is that Brady and Nicole are becoming very close and that Theresa does not like it. In fact, she is more than a little jealous of what is happening between these two and we think that the situation is going to become a lot worse for her. With Brady under the impression that he is feeling Daniel's feelings, and the fact that Nicole believes that this is true, he is going to start making some decisions that might not be quit his own.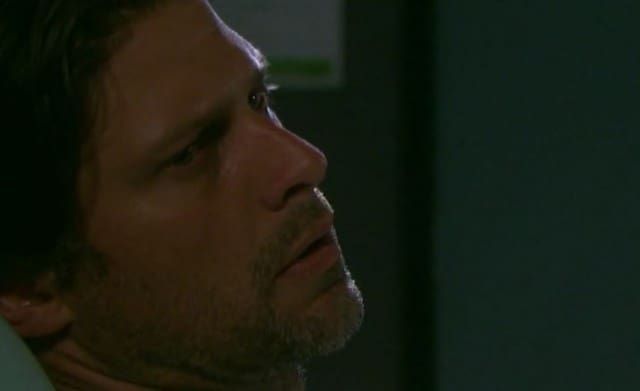 The power of persuasion is big in this storyline, and Brady is going to start showing up more like Daniel the more we see him. The transformation in him already is amazing, and seeing him become more like Daniel, feel more like Daniel and believe that he is more like Daniel is only progressing. Because she misses him so much, Nicole is very receptive to this situation even though she has to know deep down that it cannot end well at all.
Eric was released from the hospital, but not because he wanted to be. He would rather be there than out, since being out of the hospital means being in jail for him. He's charged with the death of his friend from the accident that occurred on New Year's Eve, and it's something he's going to have to deal with from this point forward. The fact that he is responsible for the death of Daniel could lead to him spending the rest of his life in jail, which is not what anyone wants for this man. However, there is always more evidence, more proof or more controversy to appear in situation, so we are not placing bets on his sentence lasting all that long just yet.
The problem for Eric, though, is that nothing can help him. Even if he is given a light sentence thanks to the fact that this is something he's never done before, he's never been in trouble before and he's been an upstanding citizen to this point, he has to live with the knowledge of the fact that his friend's death is his own fault. Driving the car that resulted in such a bad accident that included many injuries and the death of his friend is a huge problem for Eric, and we don't know what might happen to him once he is over the course of his hearing and has a sentence. We suspect that there is a good chance he will destroy his own live living with the guilt of killing his friend.
Photo Credit — YouTube