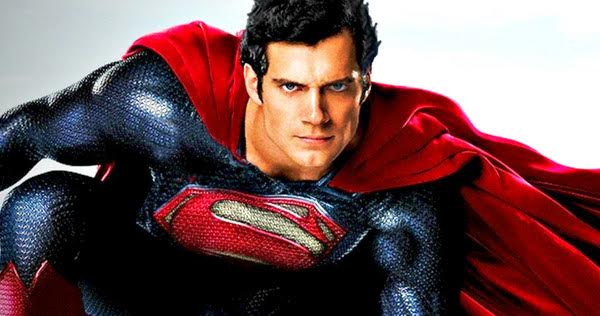 That's right DC Comic's true believers, the man who will play the role of Superman in Dawn Of Justice, have already watched the movie. Not just once but twice. According to E! Online, they caught up with Henry Cavil at the Oscars, which took place on Sunday and interviewed him regarding Batman V Superman movie.
Henry Cavill was asked if he rather have Batman or Superman back him up in a fight and he replied "Superman". That's "Obvious". Also, he stated this: "And Superman can't help but love everyone and wants to do the right thing [and]…you know you have the right guy advising you." After watching, his review was described in three words. "Epic, thrilling and visually spectacular."
Now for fans like us makes us wonder, what made him watch Twice? What's so Epic, Thrilling and Visually Spectacular about it? Are there going to be any Surprises to appear in the film? Will
Aquaman look even more Bad-Ass than he looked in the comics? So many things to know, but apparently we have to wait till it releases.
Since Superman gave his reviews about the movie, it's Batman's turn to talk about Lex Luthor. Ben Affleck, the man who will bring the angry Bruce Wayne and Batman in the live action movie, which the inspiration was taken from graphic novel "The Dark Knight Return". His insight about Jesse Eisenberg's Lex Luthor compares him to two icons of the last two and a half decades.
"His Lex Luthor is reminiscent of [deceased Nirvana frontman] Kurt Cobain mixed with [Google co-founder] Larry Page. It's great! It makes me laugh and celebrates the uniqueness of our billionaires," looking at the differences between Lex and Bruce, he said. He does note that while it's certainly not said, both of these genius billionaires "may just be mentally ill!"
Since Ben Affleck compared him to Google co-founder, that makes us resemble Lex Luthor with Facebook Co-Founder. Craziness Everywhere!!!
As much as Ben Affleck showed his interest towards his role, Christian Bale regrets about turning down Batman. He read the script and found it fascinating. He even met Ben Affleck at the costume shop and gave him a valuable advice "Make sure you can piss in that suit". Though Bale misses his Batman days, he highly supports Affleck donning the cape and the cowl. Bale also finds Batman v Superman — Dawn Of Justice great when he watched the trailer and gave his views:
"I think they've done a bloody good job," he said. "I don't know that I'll go see it in the movie theaters, but I'll certainly see it." He also mentioned that his 18-month-old son, Joseph, "really likes watching the trailers online."
What about Jena Malone? The actress we know famously from The Hunger Games — The Mockingjay and the one we all expected to make her appearance as either Barbara Gordon aka Batgirl, or Carrie Kelley the female Robin will not appear in Batman v Superman movie. Reported by Entertainment Weekly, that Jena Malone will not join Henry Cavill and Ben Affleck in Dawn Of Justice.
However, The Flash and Cyborg are confirmed to appear. The Flash will make a small cameo which possibly in the movie he will deliver a cryptic message to Batman. As for Cyborg, his appearance will be small, but his role will be huge in Justice League.
Now all is left for us is to watch the movie which will hit the theaters on 25th March 2016. Will the Dawn Of Justice become a stand-out movie of 2016? Let's hope so.