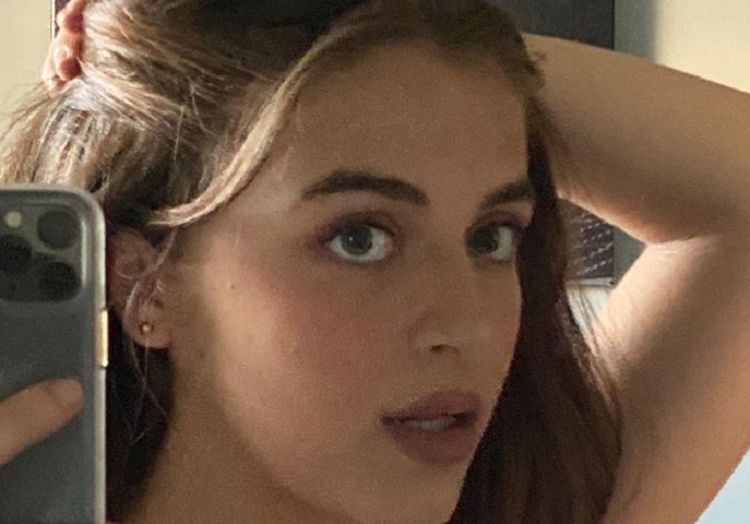 At the tender age of 19, most people are at a crossroads, contemplating whether to attend college or start job hunting. However, Ariel Rebecca Martin, popularly known as Baby Ariel, has already amassed a net worth of $2 million through her social media influence, singing, and acting careers. With several accolades under her belt, including a 2016 Teen Choice Award for Choice Muser, Baby Ariel's life is anything but ordinary. Here's a closer look at the young star's life.
1. Baby Ariel Doesn't See Herself as an Influencer
Despite boasting over 38 million followers across her social media platforms, Ariel doesn't consider herself an influencer. Instead, she views her online presence as a way to express herself and share her life with others. In an interview with Sound Digest, she revealed that she would still be posting about her life even if she weren't famous. Her primary goal is to spread positivity and make people smile through her content.
2. Social Media Pressure Led to Her Relationship with Zach
Social media can have both positive and negative effects on teenagers. According to ABC News, some teens develop depression triggered by social media pressure. In Ariel and Zach's case, they were just 14-year-olds when people started shipping them as a couple. They eventually dated but later realized they were better off as friends and broke up.
3. The End of Her Relationship with Blake Gray
Ariel and Blake Gray's love story came to an end after eight months of dating. Although Blake praised Ariel as one of the nicest girls he'd ever met, he felt they needed a break to rediscover themselves. Ariel expressed her heartbreak but added that she would always love Blake.
4. Baby Ariel's Biggest Challenge After Gaining Fame
Transitioning from a private life to the limelight can be overwhelming, as Baby Ariel discovered when she became a social media star. She now has to be more cautious about her posts and comments, but she embraces her role as a role model and strives to spread positivity.
5. Boredom Introduced Her to Musical.ly
In the summer of 2015, Ariel's boredom led her to the Musical.ly app while staying with her grandparents. She started making lip-syncing videos and sharing them with friends, quickly gaining thousands of followers. Her fanbase continued to grow, and she became the first person on Musical.ly to reach 20 million followers.
6. Baby Ariel's Acting Career
Ariel's talents extend beyond social media, as demonstrated by her roles in Nickelodeon's "Bixler High Private Eye" and Disney Channel's "Zombies 2." In 2018, she also appeared in the mini-series "Baby Doll Records."
7. High School Bullying
Baby Ariel experienced bullying in high school after gaining fame. Her lip-syncing videos attracted negative comments from classmates, but she found solace in ignoring the haters. Inspired by her experience, she created a video about self-love and anti-bullying, receiving positive feedback on Instagram and Twitter.
8. Meeting Nicki Minaj Left Her Speechless
Nicki Minaj is one of Baby Ariel's biggest inspirations and favorite people on the planet. When she finally met the superstar, she was so excited that she blacked out after filming a musical.ly video together.
9. Art Helps Baby Ariel Escape Social Media
Balancing life with a social media career can be challenging, but Baby Ariel finds solace in drawing, sketching, and writing. In an interview with Hollywood Life, she shared that these activities help clear her mind and provide a therapeutic escape.
10. A Prank Claimed Baby Ariel Was Dead
Hoaxes about celebrity deaths are not uncommon on the internet. In Baby Ariel's case, a prank claimed she had planned her death and left a suicide note. According to Channel 45 News, the hoax even included a detail about a knife found in her hand.
Tell us what's wrong with this post? How could we improve it? :)
Let us improve this post!