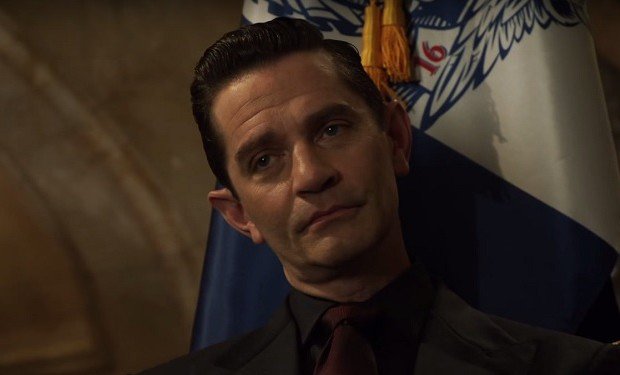 Recently, Fox has been heavily teasing the comic-book assassin Azrael's live-action debut on Gotham. Now, they have gone ahead and released official photos along with a synopsis which states that: Azrael is on the loose in Gotham City, which sparks Penguin's need for revenge. Meanwhile, Bruce enlists the help of Selina Kyle to help track down Professor Strange, as he evades arrest for his experiments.
The episode, titled "Unleashed" airs on May 9th and will feature the first live-action adaptation of the assassin Azrael. This classic character first appeared in 1992 in a Batman issue. After that, in 1993 he assumed the role of Batman himself after Bruce Wayne was paralyzed. However, make no mistake. Not only is Azrael cold and merciless in his crime-fighting methods but he is also a member of The Sacred Order of St. Dumas.
Ring any bells? Well it should, as Theo Galavan's family name is Dumas. And obviously that is none other than James Frain in that photo. So it's confirmed. Azrael if Galavan. The episode preceding "Unleashed" titled "Azrael" has the following synopsis:
"Gordon and Bruce question Professor Strange about Project Chimera, which leads Strange to send the newly resurrected Galavan to confront Gordon. Meanwhile, Nygma investigates who Professor Strange is."
Everything aside though, the sendoff Galavan got in Gotham was pretty mediocre. Being shot in cold blood by Jim just didn't seem right to me. So this may be Gotham's chance to do something good with the character. He might also know something about the man who hired M. Malone to kill Bruce's parents so we might get somewhere with that.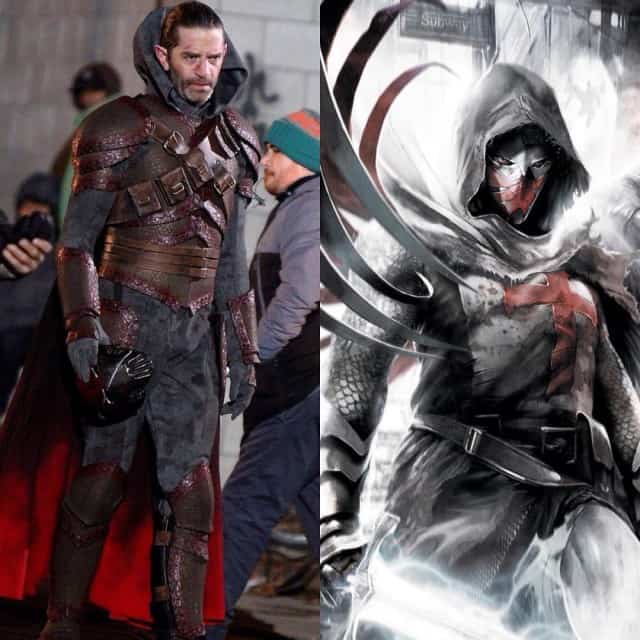 Gotham airs tonight at 8/7c on FOX.