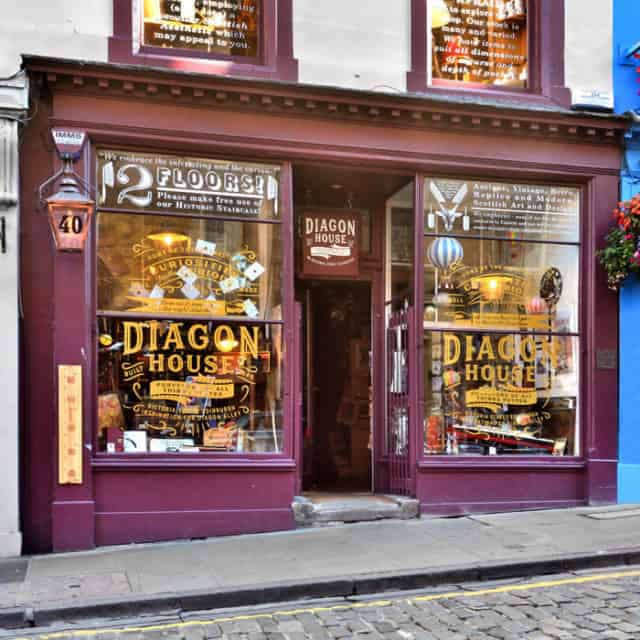 The first thing I would have to wonder is if this Harry Potter shop in Edinburgh managed to get the proper permissions and license in order to open up with this kind of merchandise. It can only be assumed that the answer is yes since there's nothing about them being shut down yet. The issue only arises thanks to a pop up bar in Chicago, IL that featured a Stranger Things motif and was promptly told by Netflix that they would have to take it down since they did not obtain the kind of permission needed to use the images and likenesses of the show's characters. But it would appear that such is not the problem here. Calling it a Harry Potter store however might be kind of stretching it a little since they do happen to sell a lot of Potter merchandise but it doesn't look like that's all they sell.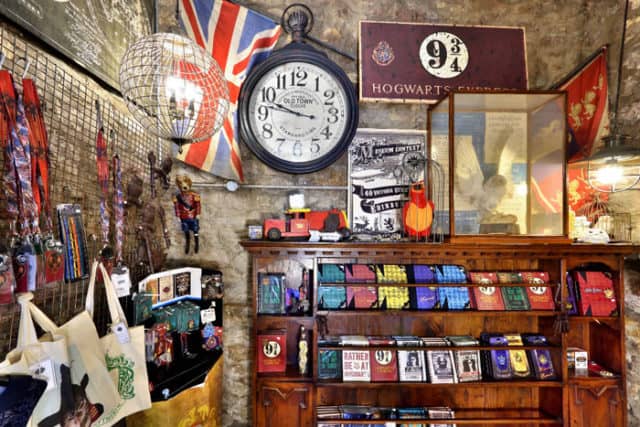 As you can see from just looking around there is a lot of Potter gear and other merchandise, but if you look near the edges or even close by you'll also see other curiosities and items that have nothing to do with the film. This is likely just another curio shop that is bedecked with a host of oddities and strange items that many people would find appealing enough to take home for the right price. It seems more likely however that a lot of this stuff would be quite expensive as curio and antique shops usually are.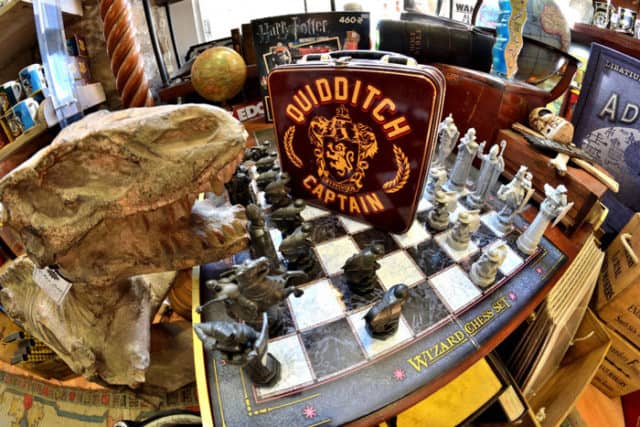 Here is another great look at the Harry Potter items that you can find. It's easy to believe that people might look at the Quidditch lunchbox and call it a vintage piece. The design would be no doubt, but the Potter-inspired artwork makes it a little less than vintage just yet. The chess board is undeniably great however as it seems to feature the same pieces that are seen in the movie.
The old fashioned cash register is a nice touch, a are the many different items that are placed throughout the store. This is not the kind of store that you might want to take little kids in since it kind of looks like you might go bankrupt if little hands decide to 'find' their way to each and every little thing in reach. It looks like a very fun shop to visit but if you intend to buy anything then be ready to pay a decent chunk of money for it. Shops like tend to survive on only a handful of items being sold per day at best.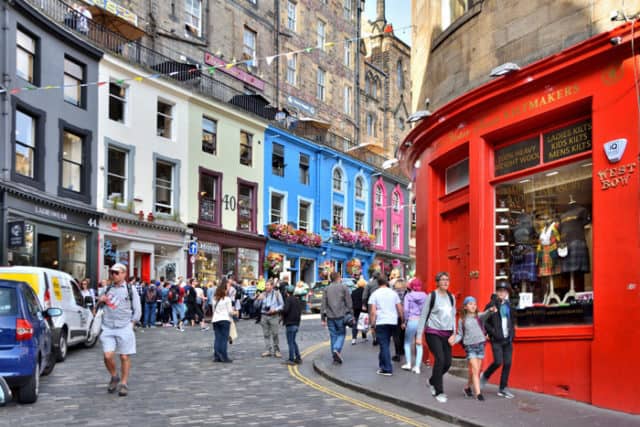 At the very least it's located in a prime spot where plenty of people come by and could wander in. One thing that any store needs is foot traffic, and even if one person comes in, looks, but doesn't buy, there's always a chance that they might recommend the place to another person. And then of course there are those folks that come in primed to buy or at the very least can be persuaded if they find the right thing that they're looking for.
Save