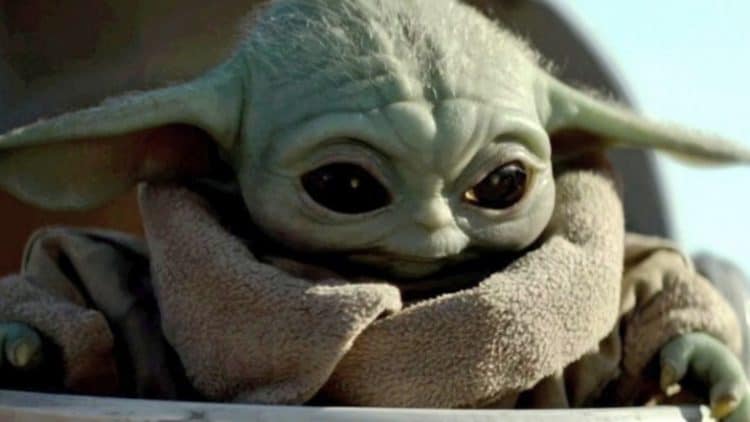 Yep, someone just HAD to do it. Who knew that Din/Mando had a Netflix subscription? That's pretty impressive coverage too if they can watch it on the go, so now the Mandalorian can listen to Jaskier's slightly annoying voice singing praises about The Witcher after every episode. Yeah, it feels fair to say that a lot of us would grab up Baby Yoda, oh sorry 'the Child', Ryan Britt of Fatherly has more on this, to keep him from turning that song on since it can be catchy in all the wrong ways. But seeing as how it's not the worst song in the world you can see how BY would switch it on again and again since quite honestly it does kind of get in your head and stick. But now that The Mandalorian and The Witcher have both gone through their first season it seems fair to talk about how great both of them were and why. The Mandalorian is easy since it's Star Wars story that a lot of us have been hoping to see for a long time now, even though Boba Fett wasn't involved in any way that was obvious or even hinted at apart from a single episode. The Witcher is a little harder since there are a good number of fans that have played the game and then there are those fans that have come along looking for something to take their mind off of the fact that Game of Thrones is over and they need something to give them a medieval fix, which The Witcher does in a big way.
Plus, Mando and Geralt are quite similar, they're both products of a rather rough upbringing and they're both highly-skilled warriors that take on some of the hardest challenges in their respective worlds. They also both have a code that is known to them and few others, but is strong enough that it keeps them on the straight and narrow no matter how hard or how annoying it can get. Some might say that the story of Geralt differs greatly however since he doesn't have a young charge to deal with as the Mandalorian does with BY, but at the end of season 1 for The Witcher that changes when Ciri and Geralt find each other, and their lives change as a result of destiny. This is pretty much the case for Din/Mando as well since he's now charged with finding BY's home and delivering him to his own kind, which is a part of Star Wars lore that is as murky as the swamps of Dagobah and enough to argue about since a lot of fans don't want the mystery to end and others want to know where a character like Yoda came from finally.
With Geralt there are a few less questions about his past since it's known how he came to be the way he is and why, but the questions about Ciri are still bound to be interesting enough and unknown to many as there are a lot of folks that don't realize that The Witcher was derived from the book series that gives out a lot of information. In fact the first first season has set up a huge back story for a few characters and given a better understanding of why Geralt is so tough and why the landscape the characters have been given is so chaotic. Much of the same can be said concerning The Mandalorian since we've seen a back story for Din, kind of, and it's been shown that the Mandalorian's took him in and made him one of them, which is a part of their culture and something that happens quite often in that culture.
If anyone has the cock-eyed idea that The Witcher and The Mandalorian could ever coexist in a crossover get it out of your head right now since in the comics that might work but it would also be a mess since the time periods are simply too far apart to work in a reasonable fashion. As a chaotic and messy story sure it could work, but it would entirely nonsensical and bound to confuse a lot of people. But as their own stories they've both been highly successful and people have responded in a big way since both stories have been well told and the effects have been top notch. Travis Clark of Business Insider has more on this. There are a lot of fans that are going to be fully anticipating the next season for each show, and it sounds like a third season is already in the works for both of them as well. This is great since both have a lot yet to offer and could go on to be a couple of the best shows of 2020 as well. Anyone thinking that Netflix could be in trouble as of 2020 after losing so much content might need to put that thought on hold, though Disney+ is already coming out guns blazing.