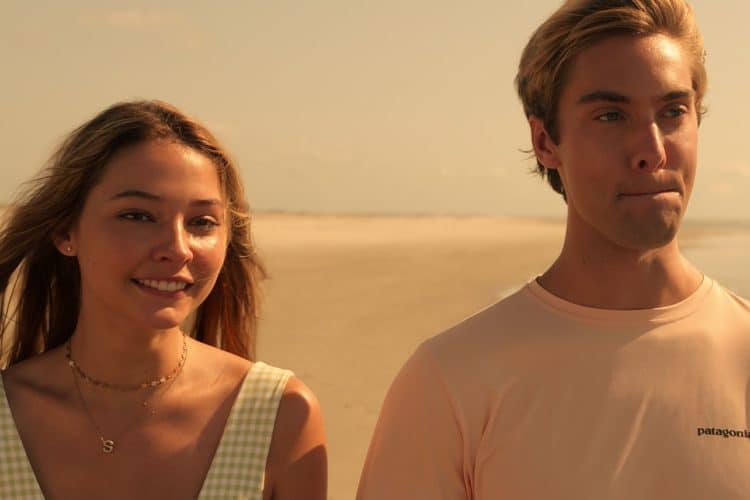 When Austin North began his career, he was a child star taking roles on some of the most popular networks for kids. Fans will likely remember him most from his role in the Disney sitcom, I Didn't Do It. However, Austin is officially all grown up ant the 23-year-old star using his role in the new Netflix series, Outer Banks, as proof. With a starring role in the show, Austin is ready to show the world that he has what it takes to transition from a child star into an adult actor. Keep reading for 10 things you didn't know about Austin North.
1. He Got His Start In Commercials
Acting is like any other career path; you gotta start somewhere. For Austin North, that somewhere was TV commercials. He began his career appearing in commercials for companies like Sega and Dell. A lot has changed since Austin shot this Dell commercial in 2010.
2. He Plays The Drums
Austin North is a very talented drum player who learned to play after receiving a drum set as a gift from his grandmother. When talking about drumming, Austin said, "Drumming's just one of those things that you can't really put a price on. It's just one of those things that I love to do and I'm very passionate about now. I'm just so happy that she gave me the drum set and sparked something."
3. His Sister Is An Actress
When Austin went to his first audition, it was only because he was being dragged along with his older sister who had signed up for an open casting call. After the audition, Austin did a talent showcase where he was able to perform in front of Hollywood agents. It's unclear whether or not his sister continued to pursue an acting career.
4. He's A Natural At Memorizing Lines
Memorizing lines can be a challenge for even some of the best actors. Luckily, for Austin, he is a natural in this department. He says that the ability to memorize lines comes very easily to him and he can usually have them down before shooting begins.
5. He's Really Into Cars
Cars are another one of Austin's passions outside of acting. He's a huge car guy. When he was a teenager, he said that Ferrari's were his favorite and he hoped to own one some day. Now that he's in his 20s ,it'll be interesting to see if that dream came true for him.
6. He Had A Crush On Scarlett Johansson
Most people would admit that they've had a few celebrity crushes over the years. Even celebrities have admitted that they aren't immune to feeling a little smitten over other stars. In the past, Austin North has said that he had a crush on Scarlett Johannson.
7. He Likes To Produce Music
Drumming isn't the only musical interest that Austin North has. He also enjoys producing music and getting the chance to share a bit more of his creative side. So far, it doesn't look like he's decide to pursue music production professionally, but I have a feeling we'll see him getting more involved in music as the years ago by.
8. He's Been On YouTube For Over A Decade
Austin North has a pretty big following on YouTube. At the moment, he has more than 10,500 subscribers. He mostly uses his channel to post videos of himself playing drum covers of some of his favorite songs. While lots of actors have created YouTube accounts over the last few years, Austin is an OG in the YouTube space. He has been on YouTube since 2009. The first video on his channel was posted when he was just 12-years-old.
9. He Loves Frozen Yogurt
Not only does Austin love frozen yogurt, he's a bit obsessed with it. He loves to visit local yogurt shops and load up on a bunch of different topics. One day, he even wants to have his own frozen yogurt machine so he can have his favorite dessert whenever he wants.
10. He'd Love To Remake Fast & Furious
Austin says that one of the movies he'd love to get a chance to remake is Fast & Furious and play the role of Brian O'Conner. He says he'd ask his fellow car lover friends to play the other roles in the film. Since it doesn't look like Fast & Furious will ever stop making sequels, there's a chance Austin's dream could come true.