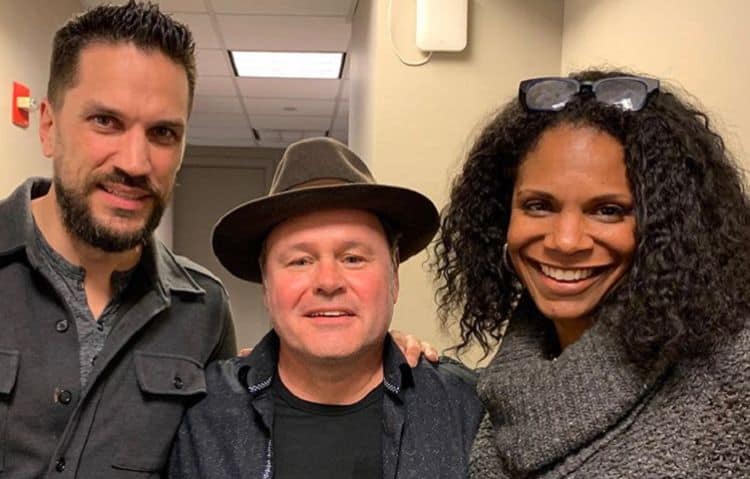 Some people are just good at what they do and that's that. Of course a lot of those people tend to work pretty hard to get where they're at and don't bother with the missteps or failures that come as a part of learning, taking them as they come and overcoming them in an effort to be one of the best in their field. Audra McDonald can be listed as one of these people since the things she's done in her life, including the impressive six Tony Awards she's added to her list of accomplishments, speak to an individual that's managed to pick herself up more than once throughout her career in order to move past any negative criticism or negativity that might have come her way. The impressive accolades she's received and the manner in which she's continued to forge ahead in her career are nothing less than astounding as she's created a legacy that's likely to be remembered by several people.
Here are a few things about Audra you might not have known.
10. Her desire to be in theater came about when she was still a child.
There wasn't a lot of doubt over what she wanted to do when she was young as the theater seemed to be calling to her when she was still quite young. Some folks know what they're meant for from a young age, while some of us have to go through a few different stumbles and foibles to get there.
9. She won three Tony Awards by the time she was 28.
If you're not impressed by this then you might not realize just how hard a person has to work in order to get one of these awards. As much as some folks might like to call major awards grandstanding for the sake of it, this is still a big deal in the world of theater and it signifies that Audra is one of the best in her profession.
8. One thing she's known for is her resistance to racial typecasting.
This is something that a lot of actors try to work against but some of them fall into quite easily since the people they're working with, or the writers, or a pairing of the two, tend to write out parts for certain individuals that are little more than stereotypes that can an actor's development and growth as people and as professionals.
7. She showed up in the live action version of Beauty and the Beast.
She was the woman with the impressive voice, Madame de Garderobe, that was turned into the fancy piece of furniture that ended up clothing Belle and was a part of the fight for the castle when the villagers invaded.
6. Her list of awards is simply amazing.
To list them all would take a while but suffice to say it's easy to assume that she has been hard at work for many years now to have this kind of resume. There's nothing else to do but be amazed at the scope of her career and wonder just how many hours she's spent honing her skills.
5. The number of appearances between concerts, movies, TV, and theater she's made is extensive.
Audra hasn't been idle in her career at all, and considering how many days there are in a year you really have to wonder how much free time she's had in her life, though something seems to indicate that she's taken time for herself now and again when it was really needed.
4. She fainted on stage once after performing.
It sounds as though she was auditioning for a part and simply put too much into it, as she collapsed shortly after she was done. Thankfully she was okay, but one can imagine the reaction of those around her as they tried to ascertain if she was alright.
3. Amazingly her social media presence isn't bigger than one would think.
It's amazing that models and pop stars tend to be more lauded when it comes to social media than those who utilize their voice and their skill on stage to do something truly amazing. But then again we do live in the technological age and old school entertainment is a lot more niche now it would seem.
2. Her net worth is around $2 million.
Obviously one can make a pretty good living in the theater if they're one of the best around, and it would seem that she's managed to do quite well for herself throughout the years. It almost seems as though this number should be bigger though.
1. As of now she's in her late 40s.
It'd be interesting to know the average age of a stage performer since some stay on stage for a while and then move on while others tend to stick around for a while.
Obviously she likes where she's at, which is good since she's great at it.