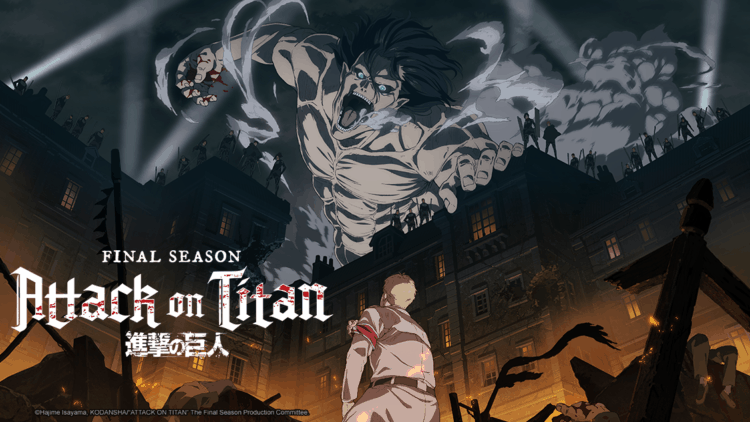 It looks like the final episodes of Attack on Titan are finally upon us. Popular anime streaming site, Crunchyroll, has revealed "an epic trailer to celebrate the season finale of the mega-hit dark fantasy action series." It's hard to believe that it's been over 8 years since the dark fantasy series began in 2013. Attack on Titan "centers around a society living behind giant walls to protect them from the grotesque giants known as Titans. The series follows Eren Jaeger and his friends as their lives are forever changed as the Titans push humanity again to the brink of extinction." Season Four takes place a whole four years after season three finishes and will eventually culminate in an epic war that will determine the fate of the humanity. While I won't go into too many details about the trailer, so as to avoid spoilers if you haven't caught up on the show yet, there's still a lot that we need to talk about.
Wait Times
Attack on Titan is no stranger to being late to the theoretical party as Season 2 of the acclaimed anime series was released a whole 4 years after Season 1. This was a huge bummer to many fans of the anime (like me) who just wanted to see what happened after the season finale that revealed so many things that fans would unknowingly be forced to spend 4 years in waiting to witness the pay-off. However, if you were like me, you couldn't wait that long and eventually decided to catch up on the story of Attack on Titan by reading the manga. This was either a great move if you just couldn't wait any longer, or it essentially felt like spoiling the anime for yourself. Either way, it was less waiting to be done for Season 2 to eventually make its return in 2017. I remember reading the manga a while after finishing Season 1 and being first introduced to the Beast Titan and I knew from that point that the rest of the series would be almost an entirely different beast. (Get it? Like beast….as in Beast Titan?)
While fans didn't have to wait nearly as long in between Season 2 and Season 3 as they did for Season 1 and Season 2, there was still an inevitable wait right in the middle of Season 3 that began in October 2018. After episode 12 of Season 3, the show took a hiatus until….April 2019. After which it wrapped up its third season and thus began the wait for the fourth and final season of Attack on Titan.
Attack on Titan Season 4
Attack on Titan Season 4 – the fourth and final season – picks up a while after Season 3 ends. "Season four takes place four years after season three wraps up and expands the universe of 'Attack on Titan Final Season,' culminating in an epic war that will ultimately determine the fate of humanity." Attack on Titan Final Season is also animated by MAPPA (Maruyama Animation Produce Project Association), the brilliant studio behind the winner of Crunchyroll Anime of the Year, JUJUTSU KAISEN, and the Crunchyroll Original Series "The God of High School."
Where to Watch
So where can you watch Attack on Titan? Well, I'm so glad you asked! Every single episode of Attack on Titan and Attack on Titan Final Season is available subtitled on Crunchyroll. If you are one of the lucky Crunchyroll Premium members that was granted access to the Crunchyroll Premium Beta, then now is the perfect time to binge on all of your Attack on Titan needs with a newly designed site and brand new features. You can also catch up on the latest chapters of the Attack on Titan manga on Crunchyroll Manga as well as through Kodansha Comics. You can also check out the brand new Attack on Titan Final Season trailer right here, though I won't talk too much about it, because it will be pretty spoiler-heavy if you haven't had a chance to catch up on the series.
So what are you waiting for? Head over to Crunchyroll and check out the new trailer for Attack on Titan Final Season and start catching up on any episodes (or seasons) that you may have missed out on before the final episodes of Attack on Titan Final Season air soon! I know I'll be doing all of the catching up and preparing that I can physically do (and then do some more!) What do you think is going to happen to all of our beloved characters in the coming episodes of the series?
Tell us what's wrong with this post? How could we improve it? :)
Let us improve this post!