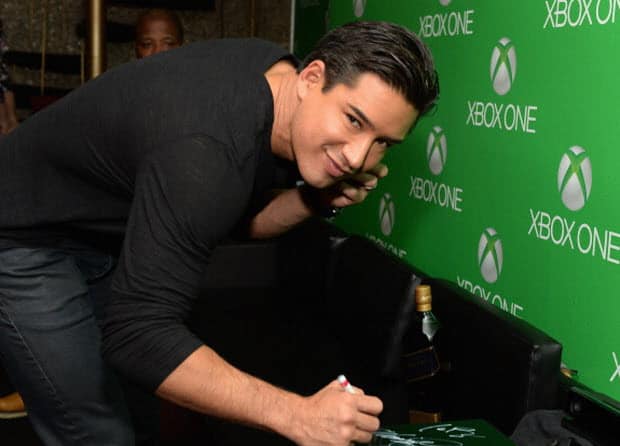 Depending on who you ask, Michael Jordan might just be the best athlete to ever play a sport. And since MJ turns 51 today, we figured the best way to honor him would be to give you some of the best athletes that we've ever seen on TV. Sure, they might not actually be great at sports, but at least they played a dominating athlete on TV–which is better than any of us can claim.
5. Al Bundy – Married With Children
Al Bundy once had a four touchdown game as a high schooler back in 1966, which was so impressive that it was mentioned on the show Married With Children a few times. As the legend of Bundy continued to grow in his former hometown, the school in which he attended was so impressed that they actually named the entire stadium after him. The school must not be a football powerhouse if that's all it takes to land your name on the side of a stadium. Still, it's impressive.
4. Steve Urkel – Family Matters
He may have been best-known as one of the biggest nerds from any TV show, but Steve Urkel was pretty darn good at hooping, too. While serving as his school's team manager, Urkel was forced into playing after everyone actually in uniform went down with injuries. That's when viewers got a little sneak peek as to how good the suspender-wearing Steve was at dribbling around and shooting over opponents, coming through in the clutch!
3. A.C. Slater – Saved by the Bell
While his buddy Zack Morris may have been the big man on campus, Slater was just as hip to the scene, being just as popular and landing ladies left and right–that is, when he and Jessie Spano weren't together. Known as the best athlete at Bayside, Slater was described as All-City in four sports–though, we remember him playing just football, basketball and, of course, wrestling. He was allegedly supposed to go on and wrestle in college at Iowa, but for some reason ended up sharing a three-man dorm with Zack and Screech on SBTB: The College Years.
2. Sam Malone – Cheers
While Sam Malone is best-known for being a lady swooner as a bartender on the TV show Cheers, before ever pouring a beer into a pint glass, Malone was a relief pitcher for the Boston Red Sox. But after hitting the booze too often, his career ended a bit too soon. That doesn't mean he still wasn't a bit of a local celeb who was recognized by patrons at the bar, making him one of the best athletes ever from TV–presumably.
1. Mark Cooper – Hangin' With Mr. Cooper
Look, Mark Cooper may have played a teacher on Hangin' With Mr. Cooper, but before he was coaching high school ball and filling in as a substitute gym teacher, Cooper was straight ballin' in the NBA. After getting dominated by Charles Barkley in his first ever game for the Warriors, Cooper bounced back by sinking the game-winner in his second game over Sir Charles, getting a bit of redemption. Unfortunately, getting the best of a future Hall of Famer wasn't enough, as Cooper got cut after just two games–but that doesn't take away from the fact he made it all the way to the Association.