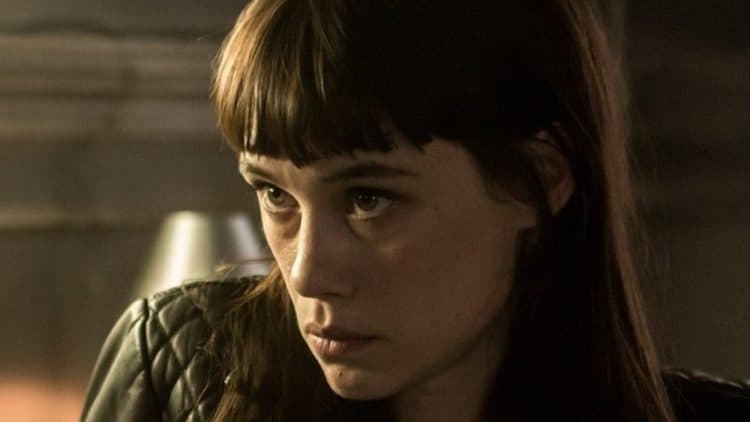 Anyone who has seen Àstrid Bergès-Frisbey work would probably agree that she was born to be a star. The talented actress has become known all around the world for her role in movies like Pirates of the Caribbean: On Stranger Tides and King Arthur: Legend of the Sword. Her ability to connect with audiences has allowed her to reach countless people and Astrid still has plenty more to give. She has a starring role in the upcoming Spanish film The Vault and she will also appear in the series Captain Marleau. If you haven't gotten a chance to see anything Astrid's been in, you should definitely add that to your list. Continue reading to learn 10 things you didn't know about Àstrid Bergès-Frisbey.
1. She's Always Loved Acting
Astrid didn't always plan on becoming a professional actress, but she's always loved acting. When she was younger, she was involved in school plays, and she always loved the feeling of performing. Other people even noticed how talented she was and suggest that she pursue acting on a serious level. In her mind, however, acting wasn't a 'real' job so it wasn't even an option to her.
2. She Comes From A Diverse Background
Astrid was born in Barcelona to a Spanish mother and a French father. Both cultures have always been very important to her and have influenced her greatly. She told Crash, "What I know for sure is that I was immersed in a mix of cultures, between France and Spain, the city and the country… So my choices are largely influenced by that aspect…"
3. She Speaks Several Languages
Astrid wasn't exaggerating when she mentioned how different cultures have played important roles in her life. Astrid is fluent in four languages: French, Italian, Spanish, and Catalan. She also speaks English although it doesn't appear that she is fluent. Astrid has also acted in several languages.
4. She Enjoys Connecting With Her Fans
Having a strong fan base is one thing a lot of celebrities take for granted, but Not Astrid. She is thankful for all of the people who have supported her over the years and she enjoys getting to interact with them as much as possible. She is very active on social media and she often reposts fan art that has been created by her followers.
5. She Loves Photography
Acting isn't the only art form that Astrid has developed lots of appreciation for. Astrid may not be a photographer herself, but she is a huge fan of photography. When she has some time of work she enjoys looking at photographs and enjoying the beauty of the art.
6. She Didn't Know English When She Was Cast In Pirates Of The Caribbean
Many American viewers first became aware of Astrid with her role in the 2011 film Pirates of the Caribbean: On Stranger Tides. What many people don't know, however, is that Astrid did not speak English prior to being cast in the film. She actually learned English to prepare for the role – making it her first English-speaking part.
7. She's A Theater Fan
Even when Astrid isn't working, she still likes to enjoy watching other people act. She particularly enjoys watching plays. While talking to Crash Astrid said, "I like to go to the theater. I've already acted on stage, and it's really exhilarating; I'm really hoping to have the chance to act on stage again soon."
8. She's A Brand Ambassador For Chanel
Fashion has always been important to Astrid. At one point in time, her mother used to work for the Chanel store in Paris. In what many would consider a full-circle moment, Astrid became an ambassador for the brand several years ago. Even before working with Chanel, she cited it as one of her favorite brands to wear.
9. She Planned To Study Osteopathy
Have you ever had something in mind for yourself, and then life comes around and completely derails what you thought you were going to do? That's exactly what happened to Astrid. Originally, she planned on having a career in osteopathy, but during her studies, she realized her heart wasn't in it. After the death of her father, she knew that was better off pursuing something that really made her happy.
10. She's A Private Person
One of the things that has always made Astrid so alluring is the fact that she's a relatively private person. She has never been one to put all of her business out in into the world and she also doesn't spend a lot of time on social media. She appears to prefer to keep all of the attention on her work.