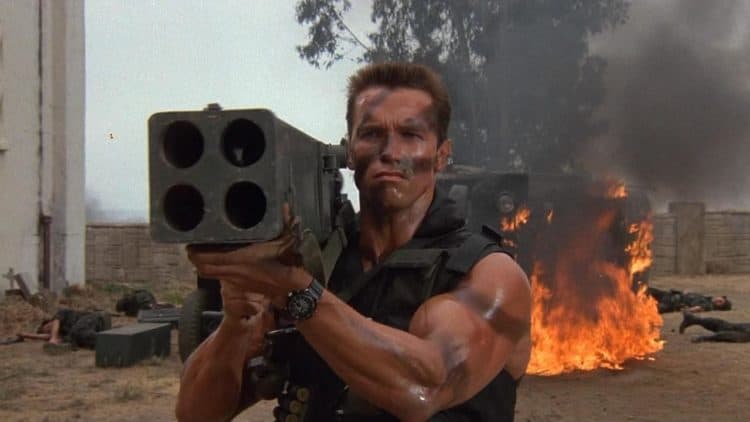 When top-billed names such as Arnold Schwarzenegger make their way to TV it's usually surmised that something has happened to dim their career when it comes to the big movies that they've made throughout the years, and in some cases, it's true that they've kind of fallen out of favor and need something to keep themselves going. In other cases, it comes down to the idea that they want to slow down and take a different pace than movies demand, though when it comes to TV the feeling is that the scheduling might actually be a little tighter and a little more hectic. It kind of depends on the project really, but the upside is that after so long, Schwarzenegger is likely used to it and has learned how to balance his personal and professional life in order to keep things from spiraling out of control. In any case, Arnold will be making his debut on a scripted show eventually, but the issue right now is that we don't know enough about it to really comment on the idea. What is known is that he'll be playing a father figure with a daughter as a core part of the show, though again, there's really nothing more known at this point. It won't be a hard role for Arnold to take though since he's played a father figure in a good number of movies and has made it work, though it one is keeping count he's worked in a few roles that have been a bit cheesy thanks to the dialogue and the situations he's been put into.
It does feel awkward to say that Arnold Schwarzenegger is coming to TV since he's been on live TV a couple of times, such as when he took over the Apprentice show that Donald Trump presided over at one point, and when he came to the WWE as a guest. He was part of Smackdown at one point for the WWE since he had the chance to deck Triple H in a staged moment, which was highly entertaining. But apart from these moments, his TV appearances have been few and far between when it comes to a scripted show. This time around it's going to be entirely scripted and it does feel as though Arnold has made his way to the small screen in an effort to keep his career moving forward since his last big movie outing wasn't all that great of a success. Terminator: Dark Fate was panned pretty hard by the fans for a number of reasons, especially given that James Cameron couldn't help but talk a great deal about how the other installments had failed the franchise. Unfortunately, Dark Fate didn't really live up to expectations and in all honesty, it kind of alienated a lot of fans since the murder of John Connor at the beginning of the movie was such a shock to the system that the rest of the feminism-laden dialogue and feeling within the movie kind of hit a sour note with a lot of people since the whole idea that Arnold's character became kind of a side note was hard to bear. One can give props to Mackenzie Davis all day long if they want, but the dialogue and overall feeling of her character was 'I'm here, get over it', and this wasn't what people were hoping for. Seeing Arnold's original terminator relegated to little more than a supporting role was enough to turn a lot of people off to the movie.
The feeling that's already starting to come through is that in a TV setting, Arnold will simply take over and do what he does, as his presence will be more than enough to keep the show afloat and that it will be all his for the most part. That could be an inaccurate feeling since to be fair he's worked quite well with a lot of people through the years and it's been seen that he can provide a solid role whether he's the lead or if he's the supporting actor. What's going to make a big difference will be whether or not the show actually has the needed writing and dialogue that will make it a hit with the fans. Having Schwarzenegger there is already enough to get the interest of many people since he's a huge celebrity and a big name that will draw interested parties to the idea and get them to look it over at least. Whether it's worth that much will be discovered once it's revealed to the fans since whether Hollywood wants to admit it or not, the fans are the ones that have the final say since they tend to elevate or eviscerate a show or movie in the court of public opinion. So once we know more, it'll be easier to start talking.