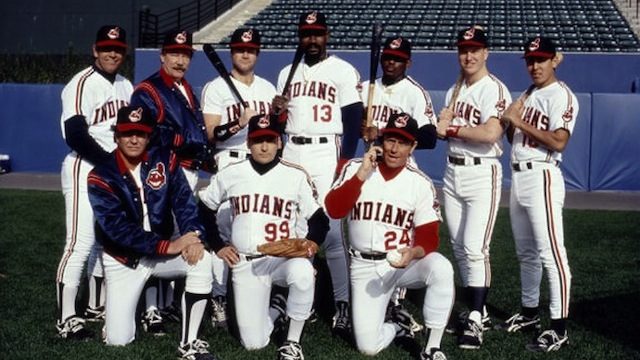 I'm going to preface this by saying the movie "Major League" came out in 1989. That's close to 30 years ago, 28 to be exact. You know what that means? It means that every athlete in this video wasn't even close to being born yet when the movie came out. And yet, to this day, Major League is clearly entrenched in fandom as being one of the best baseball movies of all-time. I personally think that Major League and The Natural top the list.
So when I saw this video of Arizona's baseball team do a complete shot by shot reenactment of a scene from the movie I was incredibly happy knowing that even the newest generation of athletes and fans appreciate this film.
You might recall the scene when Willy oversleeps at training camp and he hears the sounds of a gun. Players are running sprints against each other and Willy comes out sprinting in his light blue pajamas. It's a classic scene in the movie. The Arizona Wildcats get two gold stars for this stunning reenactment of that scene.
This will go down as one of the better college sports videos of the year.
Here's Arizona's scene
Here's Major League's Scene