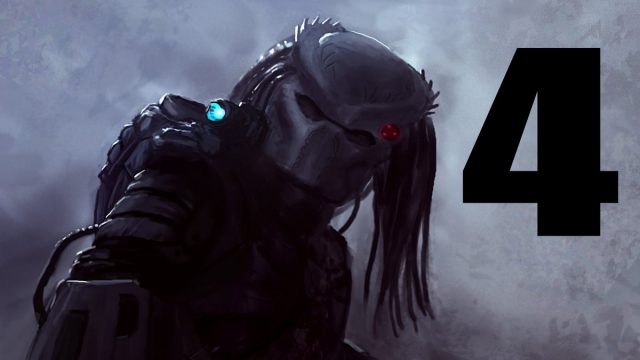 We're now officially under a year until a new Predator movie directed by Shane Black gets released in theaters. I know this is the generation of the reboot and I know that Predator has already been rebooted, but come on man. Can't we just leave it alone? Can you imagine how much of a classic The Predator would be if there was just one of them? Think about how much higher praise it would get. Think about all the fun anniversary days and moments we'd reflect on its greatness. Granted the Predator sequel where our villain terrorizes the city streets with only Danny Glover to stop him was half decent, I never recovered from another Predator even existing.
And the thing is, I'm not even knocking Shane Black here. I mean I am a little because he actually agreed to do the project. But we're talking about a guy who wrote The Monster Squad and all the Lethal Weapon movies, as well as Last Action Hero. We're talking about a guy who directed Iron Man 3. If there's someone qualified to do this I think Shane Black is certainly in the running.
Also with word that the movie plans to be bloody and R rated I can't help but to feel a tiny bit of hope for the project. But again, we're talking about Arnold Schwarzenegger playing Dutch and a Carl Weathers who was just so Carl Weathers as Dillon it wasn't even funny. Is Shane going to remake the arm wrestling scene? Shane's got a talent for writing comedy with action, but I don't know guys. I just don't think I can get behind this.
"The Predator" will be Black's follow-up to 2016's "The Nice Guys," a '70s thriller that starred Russell Crowe and Ryan Gosling. The next "Predator" film will be the first in the franchise since 2010's "Predators."
"The Predator" stars Olivia Munn, Boyd Holbrook, Sterling K. Brown, Trevante Rhodes, Thomas Jane, Jacob Tremblay, Keegan-Michael Key and 50 Cent. So is anyone in this going to be ripped? Hey I love Sterling K Brown and it'll be funny seeing 50 cent in this movie but like I said, some things are better left alone.
The film is scheduled for release in theaters on Feb. 9, 2018.
Save