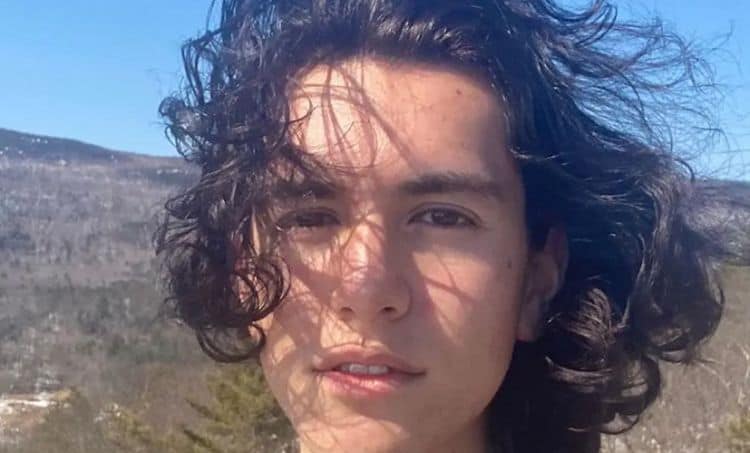 When it comes to the world of vlogging and social media stardom, Anthony Quintal is someone most people would consider a veteran. Better-known by his username, Lohanthony, Quintal has been around for more than a decade and has built a massive following that includes millions of people. Over the years, he became popular for his funny and positive videos. Quintal also became a powerful voice in the LGBT community and many of his followers looked up to him and admired his ability to live in his truth. However, it looks like his truth has officially changed. Quintal recently announced that he had found God and would no longer be engaging in relationships with men. As you can imagine, many of his fans are stunned by this revelation. Continue reading for 10 things you didn't know about Anthony Quintal AKA Lohanthony.
1. He Has Erased His Old YouTube Videos
Being a proud member of the LGBTQ community has always been a major part of Anthony's online identity. However, now that he no longer identifies that way, his online presence is undergoing a transformation as well. All of his old videos have been removed from his YouTube channel and the only content that remains are two videos where he discusses his new found faith.
2. He Was Molested As A Child
Anthony has always appeared to be a bright and bubbly person on the surface, but he recently revealed that he's been dealing with some dark demons since he was a child. In a YouTube video, he shared that he was molested as a child by someone much older than him. He believes this incident may have had an impact on his sexuality.
3. He Likes Japanese Candy
Anthony has a sweet tooth and has always loved candy. Surprisingly, though, he's not really a fan of American candy. Instead, he prefers Japanese candy. Unfortunately for Anthony, Japanese candy is probably a little tough to find at most of the stores in the United States.
4. He's Struggled With Addiction
On top of revealing that he is no longer a part of the LGBTQ community, Anthony also explained that he's battled with addition – something he feels is tied to his previous attraction to men. He says he was "addicted to alcohol, I was also addicted to weed, I was also trying hallucinogenics, I was also addicted to money, I was also addicted to views, I was addicted to attention".
5. He Published A Book
Anthony has spent nearly half of his life being in front of a camera in one way or another, but he also likes to step behind the camera as well. He incorporated his love of photography into his book 20/20 VISION. The book consists of photos and poems that are meant to promote positivity and inspire people to look inward.
6. He Released A Compilation Album
Music has always been a huge part of Anthony's life. In 2015, he released a compilation album called Landscapes made up of songs from some of his favorite artists all over the world. He said, "Music is a huge part of my life, and I really wanted to showcase artists that ooze fabulousness on my first album. For me, Landscapes represents an escape from reality, and every track off of my album is guaranteed to rescue you from those back-to-school blues!"
7. He's Done Some Acting
Most people recognize Anthony the most from YouTube, but he's also had some real TV acting roles. In 2016, he appeared in the film Miss Stevens as well as the TV show Mr. Student Body President. It's unclear whether or not he has any plans to return to acting.
8. He Started Vlogging When He Was 10
Anthony has been creating content for the internet for much longer than most people his age. He actually started vlogging when he was just 10-years-old although it took him about three years to finally start gaining some traction. Initially, people didn't understand why he would want to sit in front of a camera and talk.
9. His Username Was Inspired By Lindsay Lohan
When some people see the name Lohanthony, they assume that it's just a play on his actual name. That isn't the case at all, though. Anthony was a huge Lindsay Lohan fan and actually come up with the name by combining her last name with his first name.
10. He Loves Nature
Even though he's built an entire career around being on a screen, Anthony still likes to unplug sometimes and connect with his surroundings. He loves spending time outdoors and has a deep appreciation for the beauty of nature. He enjoys things like hiking and hanging out by the water.