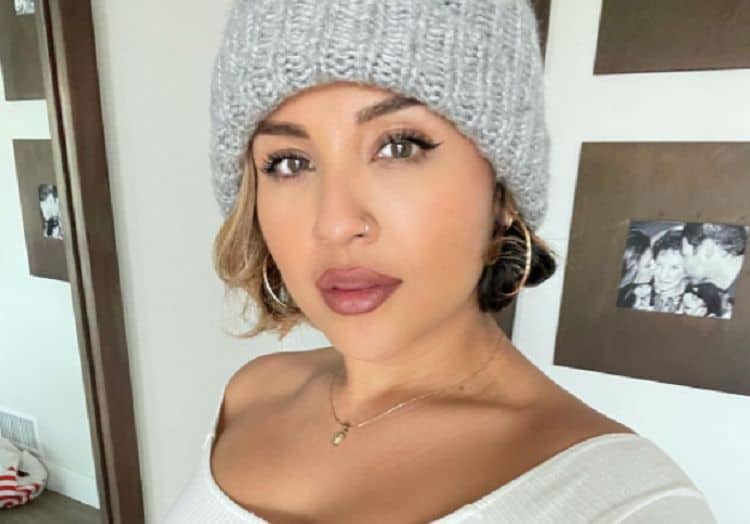 Annie Gonzalez was just a kid when she entered the entertainment industry, but over the years she's proven that she has what it takes to be an adult superstar. Although she's been in the industry for well over a decade, it wasn't until 2020 that she got her first major opportunity when she earned a role in the Netflix original series, Gentefied. As a cast member in the the show, Annie has gotten to share her talent with a massive audience and she has built a massive fan base. As viewers prepare for the show's second season, they're excited to see what's in store for Annie and the rest of the cast. Keep reading for 10 things you didn't know about Annie Gonzalez.
1. She Studied At East L.A. College
Annie Gonzalez was born and raised in East Los Angeles although her family is originally from Mexico. Annie went through a phrase where she was somewhat ashamed of her ethnicity, but when she was a student at East L.A. College she enrolled in Chicano History courses where she was able to learn more about her roots and develop a sense of pride in her culture.
2. She Was In American Horror Story
Every actor looks forward to the day when they can add a successful project to their resume, and Annie has been fortunate to do that more than once. One of those projects includes the popular FX series American Horror Story. She appeared in an episode of the show in 2017.
3. She Likes To Sing
If you thought Annie's acting skills were top notch, wait until you hear what she can do on a microphone. Annie loves to sing and she has a beautiful voice. That being said, it doesn't appear that Annie has released any music. We weren't able to find any information to suggest that she has any plans to.
4. She Is Serious About Health And Wellness
Self-care is an important part of life that often gets overlooked, but Annie seems to be very in tune with what she needs to do to take care of herself. She takes her mental and physical health very seriously and she tries to incorporate different forms of exercise and wellness into her regular routine.
5. She Has A YouTube Channel
If you're a fan of Annie's then you might like to know that watching her on TV isn't the only way you can keep up with her. She has a YouTube channel where she posts videos that are mainly focused on positivity. Annie's YouTube channel only has 708 subscribers, but she's already gotten nearly 5,000 views.
6. Her Role In Gentefied Was A Healing Experience For Her
Being cast in Gentefied was more than just a professional accomplishment for Annie. During an interview with Black Girl Nerds Annie said, "I'm finding so much healing through Lidia's story because she reminds me of my mom, who was a single parent. Through her, I realized before my mom was my mom, she was a whole woman trying to get her feet on the ground and become a professional. She had real needs and feelings."
7. She Enjoys Spending Time Outdoors
There's something special about being able to connect with nature and that's something that isn't lost on Annie. Spending time outdoors is one of her favorite things to do. As a Los Angeles native, she really loves to be near the water and luckily for her, Southern California has no shortage of beach weather.
8. She Loves To Inspire Others
As a woman of color Annie knows what it's like to feel like the odd person out. Now that she's created a platform, she hopes that she can be part of the solution. One of Annie's goals is to use her talent to empower and uplift others. People who have seen her work would probably agree that she's off to a great start.
9. Family Is Important To Her
Annie comes from a close knit family, and that's something she has carried with her into adulthood. From what we can tell she has one brother and one sister. Even though her schedule has been getting increasingly busy, she still finds time to spend with her loved ones.
10. She Is Passionate About Social Justice
As Annie's career continues to grow, so does the amount of people she's able to reach. Having an an amplified voice certainly isn't something that she takes for granted. Annie has made a very conscious decision to use her voice to raise awareness to things like fighting racism and police brutality.