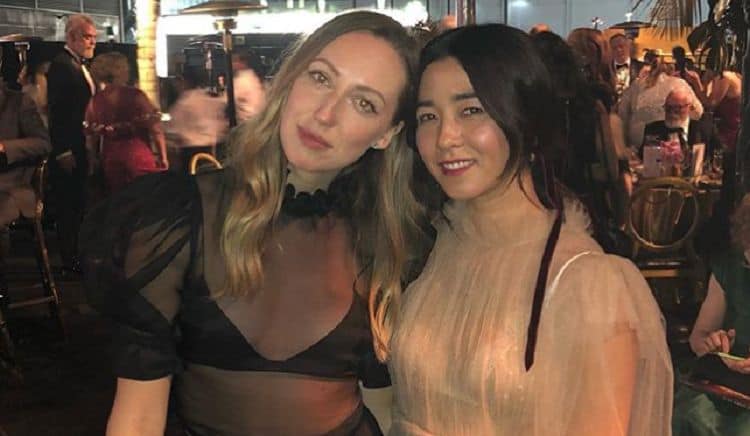 Finding success as an actor can be a very long process which is exactly why lots of people give up along the way. While Anna Konkle's journey hasn't made her an overnight celebrity, she's definitely gotten a few lucky breaks that have helped her get close to her dreams. Just two years after making her TV debut, Anna was cast with a main role in the TV series Rosewood. The opportunity proved to be a big break and helped her gain more recognition within the industry. Since then, she has gone on to co-create and co-star in her own show, Pen15, which has solidified just how talented and creative she really is. Continue reading for 10 things you didn't know about Anna Konkle.
1. She's Originally From Vermont
Anna Konkle may be all about life in the big city now, but she actually from a small town lifestyle in New England. She was born in Vermont and lived there for a few years before her family relocated to Massachusetts which is where she spent her adolescence and attended high school.
2. She Studied At NYU
Acting caught Anna's attention at a young age and it didn't take long for her to realize it was something she wanted to be involved in. She studied at New York University's Tisch School of the Arts where she earned a bachelor's degree in drama in 2009. While enrolled at NYU, she also studied abroad in Amsterdam
3. She Was Bullied In School
One of the things that has made Pen15 such a popular show is the fact that many people can relate to it. After all, middle school is an awkward time for most people. For Anna, however, middle school proved to be an especially difficult time and she dealt with some bullying from her classmates.
4. She Isn't Afraid To Speak Her Mind
Let's face it, the world isn't always a welcoming place for women who aren't afraid to say what they think. That sentiment becomes even truer for women in the entertainment industry. Still, Anna has never been afraid to stand up for what she believes in. She has been very vocal about her opinion on several issues including racism and politics.
5. Her Father Passed Away After A Battle With Cancer
In 2019, Anna suffered one of the most tragic losses a person can experience when her father died after a long battle with lung cancer. A few months after his death, she shared a heart warming post on Instagram where she expressed her the many feelings she's had to face since his passing.
6. She's A Dog Mom
If you've ever had a dog you know that the bond between you and your pet is something that can't be described. Although other people may seem them as just an animal, you see your pet as more like a child. With that being said, Anna is a very proud dog mom and she loves spending time with her dog, George.
7. She Traded A Larry Bird Rookie Card That Is Now Worth Hundreds Of Dollars
When Anna was in middle school, trading cards were a big deal. Although she wasn't into sports, she'd gotten some basketball cards from her brother. One day at school, she decided to trade a Larry Bird rookie card in exchange for an X-Men card. After telling her brother about the 'deal' she realized she made a huge mistake. She told Esquire, "Then I went back to the kid and was like crying and asked if he would trade back and he never traded back. And I still think about it. It still pops up in my head. It's worth $500. I looked it up a week ago."
8. She Encourages People To Register To Vote
With the election coming up, lots of people are starting to be more open about their stance on certain political issues. Anna has made it a point to use her platform to encourage people to register to vote and cast their vote on election date. Her Instagram bio currently has a link to Vote America where people can easily register online.
9. She's Been Nominated For An Emmy
Most creative people would agree that there's no better feeling than having your work be well received. Thanks to the success of Pen15, Anna has already gotten a taste of this feeling. In 2019, she was even nominated for an Emmy Award for Outstanding Writing For a Comedy Series.
10. She Supports Diversity In The Entertainment Industry
The entertainment industry has always been known for a lack of diverse opportunities for women, people of color, and members of other marginalized communities. Anna is a firm believer in the importance of diversity and believes that more opportunities for people of different backgrounds would be good for the industry.