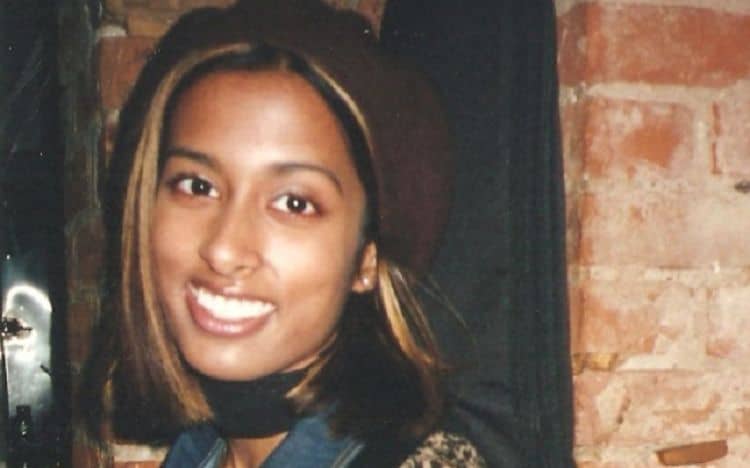 Anjulie Persaud is a singer and songwriter who has already worked with some of the most famous names in the music industry. Her long list of collaborations includes names like Kelly Clarkson, Diplo, and even Nicki Minaj. She's been in the business for well over a decade, and her fan base is astronomical. Her talent is unparalleled, which is why so many fans look to her when they hear new music with a certain sound to it. She's immensely talented, and the world wants to know more about the musician.
1. She's Canadian
Anjulie Persaud was born in Ontario. She comes from a small town by the name of Oakville, and she spent her entire childhood in Canada. She grew up attending school at the St. Ignatius of Loyola School. Persaud was born on May 21, 1983.
2. She is From a Large Family
Her parents had four kids. We don't know if she has brothers or sisters or a couple of each, but we do know that Persaud is the youngest of all four. She's the baby of the family, though any personal details about how much so she is the baby is not available for the public to see.
3. She is Obsessed with Music
She calls herself obsessed, and she says she has been since she was very young. It was when she saw Janet Jackson's Velvet Rope Tour that she knew she was going to go into this line of work and become a star in her own right. She's done that and more, and now she gets to say that she's worked with some of the most famous people in the music industry.
4. Her Music Was Featured on Television
She's also well-known for having her music featured on television. She's had music on shows that have gone down in history as some of the most famous. She's had music featured on "The City," and "The Hills," which are both spin-offs of "Laguna Beach," but she's also had music on primetime dramas such as, "The Vampire Diaries," too.
5. She Opened for Jesse McCartney
When he toured the United States back in 2009, he had to have an opening act. He chose this young singer who is quite good at what she does, and she made a huge impact on the people who came to his show. She spent the year touring alongside him, and it went well for both.
6. She Did Not Fit in At School
According to information at thefamouspeople.com, she did not fit in when she was in school. It's been said that she felt her heritage was not something that was widely accepted by her peers in Canada, and she spent her time there focused on other things aside from making friends and enjoying her time as a student.
7. She Grew Up Listening to Her Parents Music
As a child, her parents loved to listen to music around the house. She listened to music from the reggae and the calypso genres, which helped her appreciate more than just one variety of music. She has a great eye for good music – or ear, should we say? – and we imagine her diverse taste in music helps her out along the way.
8. She Dated an Older Man
Word on the street is that she once dated a man who was nearly 30 years her senior. There were rumors that went around Hollywood that she was in a relationship – whether it was causal or serious, we don't know – with none other than Bill Maher. This allegedly went on back in 2014, though we cannot find any information that they ever confirmed this.
9. She's Private
Her natural and inherent way of life is to keep her personal life to herself. She is clearly a woman who values her own privacy above all else, and that's something that we appreciate. It's not easy to maintain a level of privacy when your life is so public, and she's managed to do a lovely job of it.
10. She Released Her Own Album
Around the time she toured with Jess McCartney, she also had her own album to release. It is the only one she's released on her own so far, and it was received quite well. She had a few hits on the album, and she's managed to maintain her career for more than a decade after releasing that one to the public. Her career is long and successful, and she's well-known for her hard work and her great reputation.
Tell us what's wrong with this post? How could we improve it? :)
Let us improve this post!