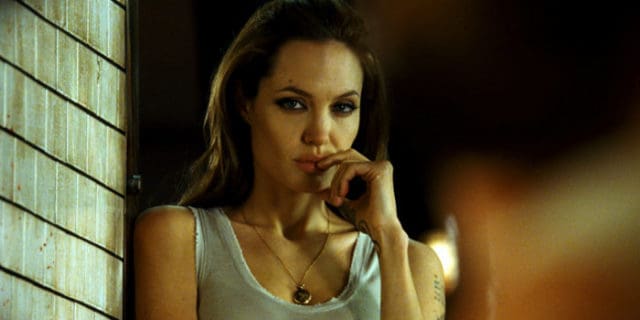 The talented director that gave us Unbroken in 2014 also happens to be an equally great actress. Angelina Jolie has been gracing our big screens with poise and acting skills for as long as anyone can remember. If anyone's had a more public life in Hollywood, it'll be this woman. And as much as we've witnessed her change for the better over the past few years, not everything about her in the media has been good lately.
Jolie's public marriage and family life with former husband Brad Pitt has been publicly broken. With a divorce that everyone was shocked to hear about, we can only imagine what it was like for Jolie and Pitt. Those two have 6 kids between the two of them also. After having been together for 12 years, 2 of those years being married, Jolie and Pitt have established a family life that everyone thought they could envy. But alas, no one's really immune to the realities of life, not even our favorite power couple.
Jolie took about a year off to take care of her children, herself, and her situation with Pitt. Her latest directorial project, First They Killed My Father, is an intense look at the life of Cambodian Loung Ung, an author and human rights activist. Her last directorial project after this was actually one she had made with Pitt. First They Killed My Father premiered at the Telluride Film Festival to much praise, tackling many humanistic and cinematographically challenging aspects.
When asked what was next in line, Jolie claims that she'll be back on the camera again, but this time she'll be in front of it. She hasn't found a directorial project that she feels passionate about, and so she'll take her talents back to acting. Jolie hasn't committed to anything just yet, but there are projects floating about that she's interested in. It looks like we'll be looking into a sequel for the highly successful Maleficent. We're excited to see what the horned villain will be up to this time. There are also talks of a movie about Cleopatra. If anyone can embody the historical figure, it'll be Jolie.
We're looking forward to seeing Jolie back on the screen again. The actress has given life to many characters that we've loved before. She's done plenty of action films such as Salt and Wanted. We also know that she's got the drama game pinned down from the likes of movies such as A Mighty Heart and Changeling. Jolie has also done family movies such as Disney's Maleficent and voice-overs with the Kung Fu Panda series. Jolie has proven her talent over and over again, and after what must have been a difficult and heartbreaking year, she's probably grown to be even better than before.
Jolie's First They Killed My Father will be released through Netflix in 2018. There's no information yet as to why the movie is not getting a theater release, but for us, Netflix will do just fine. Jolie will get her viewers either way.
Save
Tell us what's wrong with this post? How could we improve it? :)
Let us improve this post!