In the rich tapestry of Saturday Night Live (SNL) history, few performers have left an indelible mark quite like Andy Samberg. His time on the iconic sketch comedy show, spanning from 2005 to 2012, was filled with unforgettable characters, side-splitting digital shorts, and a comedic energy that resonated with audiences around the world.
From the moment Samberg joined the SNL cast as a featured player, it was clear that his comedic talent was destined to shine. He quickly became known for his infectious energy, impeccable timing, and knack for creating memorable characters. Beyond his individual contributions, Samberg's chemistry with his fellow cast members was palpable. As we look back on Andy Samberg's SNL legacy, it becomes clear that his impact extends far beyond his years on the program.
Andy Samberg Remains One of SNL's Best Featured Player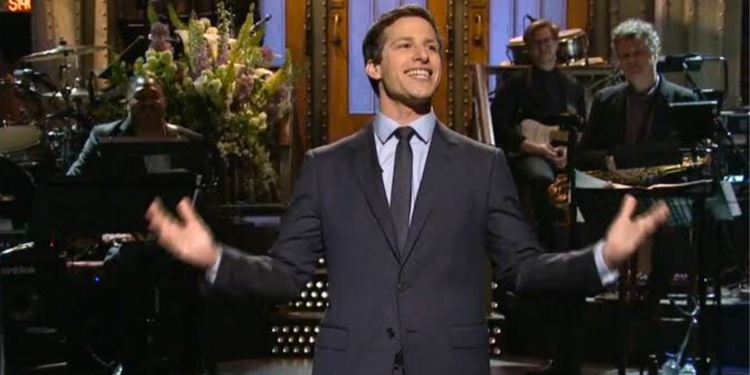 In the constellation of stars that have graced the stage of Saturday Night Live (SNL), Andy Samberg shines with a brilliance all his own. SNL's storied history is punctuated by a plethora of comedic geniuses, each contributing to its grand legacy in their unique way. Yet, amidst this pantheon of humorists, Samberg has carved a niche for himself, a testament to his distinct comedic genius. His enduring legacy on SNL is not merely a function of his talent—it's an affirmation of his ability to stand shoulder to shoulder with some of the most iconic figures in comedy.
Samberg's tenure on SNL, though filled with many, many talented and iconic featured players, was defined by his indomitable spirit and inimitable style. His contributions, characterized by a potent mix of incisive wit, unabashed silliness, and an uncanny knack for producing viral digital shorts, have left an indelible mark on the show's tapestry. It's particularly impressive, then, that his SNL legacy holds its own alongside notable comedy icons. As a featured player, he didn't just add to the collective brilliance of SNL—he amplified it, enhancing the show's appeal and pushing the boundaries of its comedic potential.
We Have The Lonely Island to Thank For Making SNL Digital Shorts Popular
When it comes to the evolution of humor on Saturday Night Live (SNL), few innovations have had as much impact as the introduction of digital shorts. This seismic shift in SNL's comedic canvas can largely be attributed to the pioneering creativity of The Lonely Island. This comedic powerhouse, comprising Andy Samberg, Akiva Schaffer, and Jorma Taccone, brought a novel dimension to SNL's humor, ingeniously merging music, pop culture, and absurdist comedy into compact digital sketches that quickly resonated with audiences.
While the digital shorts were undoubtedly a cornerstone of The Lonely Island's contribution to SNL, it would be remiss not to mention the memorable characters that Samberg portrayed outside of these shorts. His charismatic performances as eccentric characters brought a unique flavor to the show, underlining his versatility as a comedian. From quirky caricatures of celebrities to original characters imbued with Samberg's signature comedic flair, these roles further cemented his and The Lonely Island's influential position within SNL's rich history. Together, the digital shorts and his memorable performances speak to the indelible impact that The Lonely Island has had on the legacy of SNL.
Andy Samberg's Post-SNL Career Has Been Impressive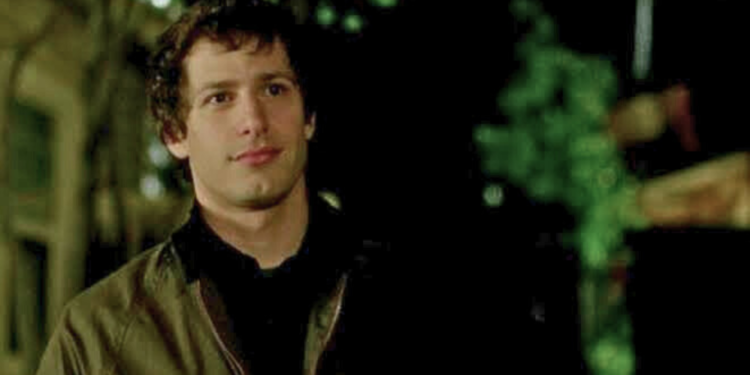 Andy Samberg's career trajectory post-SNL has been nothing short of impressive. His portfolio boasts a wide array of roles that span across different genres and mediums. From voicing beloved characters in the Cloudy with a Chance of Meatballs and Hotel Transylvania film series, to flexing his comedic muscles in films such as Hot Rod and Popstar: Never Stop Never Stopping, Samberg's versatility and comedic timing continue to shine through. His role in the critically-acclaimed time-loop romantic comedy, Palm Springs, attests to his ability to deliver performances that are as thought-provoking as they are entertaining.
Beyond the big screen, Andy Samberg has also made significant strides on television. His character Jake Peralta in the Fox, and later NBC, police sitcom Brooklyn Nine-Nine has become a household name, earning him a Golden Globe Award for Best Actor in a Television Series Musical or Comedy in 2013. Samberg not only starred in the show, but also took on the role of producer, further showcasing his multifaceted talent in the entertainment industry. His accomplishments serve as a testament to his prowess and ability to adapt and excel in a wide range of roles, making his post-SNL career truly noteworthy. The Lonely Island's contribution to SNL
Tell us what's wrong with this post? How could we improve it? :)
Let us improve this post!