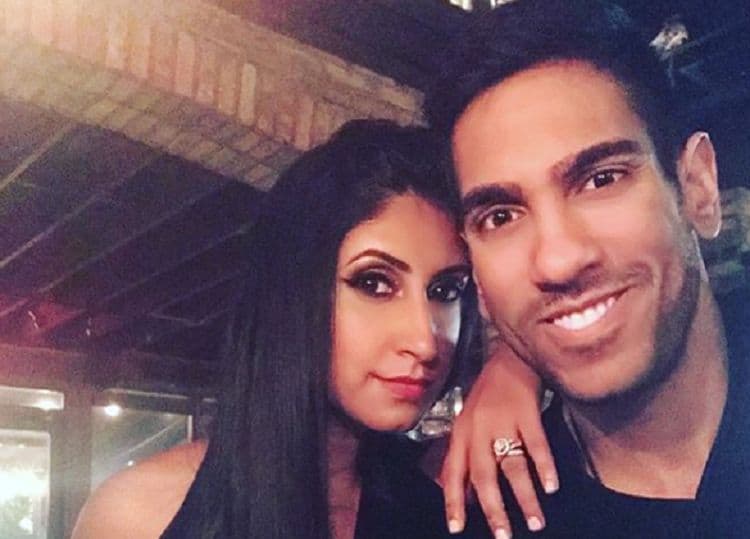 Amrit Kapai gained quick fame and recognition with Family Karma. The star mourns the death of his grandma, also called Nani, in a touching tribute. He took to social media to reveal that his grandmother has passed away. From the heartfelt tribute, it looks like he is quite upset and considers it one of the biggest losses of his life. On July 29, Thursday, the actor wrote something beautiful and emotional for his Nani. People has shared complete details. "I recently came out to my Nani. She passed away this morning. I'll always wonder if I did the right thing," Amrit Kapai wrote this on social media to begin the post. "Towards the end, my Nani must've felt so insignificant. If only I could explain to her, Nani, you were far from insignificant. You are the Goliath that I will always love and remember."
The last chapter of Koshlya's life
According to Amrit Kapai, the last chapter of Koshlya's life has been closed. She lived an incredible and great life. She was a nice woman who did everything needed to keep the family united. He thinks that Koshlya not only impressed so many people when she was alive but also left an everlasting impression on everyone in her last few days. He further says that he and his family and friends will continue celebrating her. They cannot forget her, her love, her kindness, her patience, her humbleness, and most importantly, her sacrifices. He aims to praise and admire the grandmother for the rest of his life. Concluding the message, he wrote that he never wanted to hurt his grandmother and he hopes that he was never the cause of her sadness or problems. The complete message is mentioned below: "Rest peacefully, my angel. I hope I never caused you any sadness."
Amrit Kapai on calling her grandmother a Goliath
35-year-old Amrit Kapai thinks that his grandmother was a Goliath. In case you don't know, let me tell you that Goliath means someone who is quite powerful and impressive. It is natural to call our parents and grandparents the best people in the world. We all do so. However, Amrit Kapai says that his grandmother was a pure soul. He prays that he didn't make her feel bad due to the latest season of the Bravo series.
Koshlya supported Amrit Kapai and Nicholas Kouchoukos
Amrit Kapai actually came out to his grandmother in an episode of this series amid plans to propose to his partner. On June 30, Amrit Kapai was seen with Nicholas Kouchoukos. They have been together for nearly nine years and according to them, they cannot live without each other. Seeing this, his Nani must have gotten upset. It might have taken her a lot of time to accept the fact that Amrit Kapai was dating a boy, not a girl.
Eventually, she accepted their relationship and expressed her support and affection for the impending nuptials. Amrit Kapai made an appearance on The Daily Dish podcast prior to the debut of the episode on June 19. At that time, he said "I think my mindset going into the conversation was it's time. I think I had reached a point where I just didn't want to lie to her anymore. I have so much love for her, and I have so much respect for her. She has just done so much that I just felt like such a douchebag for just constantly keeping her in the dark. And I didn't want to do that anymore."
On the episode of July 14, Amrit Kapai proposed to Nicholas Kouchoukos. He strongly believes that this could not be possible without the blessing and prayer of Koshlya. She had been one of his biggest mentors and support systems. When she changed her mind after getting shocked about this relationship, she was the woman who prayed day and night for the successful marital life of Amrit and Nicholas.
Is it the right decision?
Amrit Kapai was once asked about his relationship with Nicholas and was told that this was probably not the right decision. He responded and clarified patiently. He said that this is the right decision. In fact, it is one of the best decisions of his life. He expressed his feelings for Nicholas. With him, Amrit Kapai feels good, relaxed, happy, and confident. When he proposed to Nicholas, he was not upset even if the answer was a 'no.' He just wanted to tell Nicholas that he was interested in spending the rest of his life with him. He was upset when he was proposing to him because he didn't want to say the wrong words. The star admits that he and his fiancé have not planned their wedding. They will do so once the problem of coronavirus is solved to an extent.
Tell us what's wrong with this post? How could we improve it? :)
Let us improve this post!