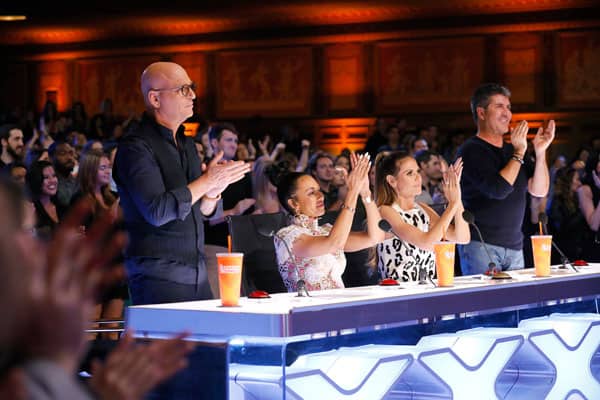 Okay, before I start this week's review for America's Got Talent, I'd just want to say one thing. AGT, I love you to bits, but I have to rant about you before I start singing your praises.
The first half of tonight's episode bored me to no end. The various acts that performed did not have the wow factor that a truly talented act should have. Oscar Hernandez's dance routine is something that one would see at a high school dance. Shemika's limbo act was okay, but I don't think it's a million-dollar, Vegas-worthy performance.
The act that made me want to change the channel was seeing a woman named Benchavan sing Nat King Cole's L-O-V-E to Simon. I mean, I applaud her for having the courage to audition, but her voice is so off-key that I didn't want to listen to her anymore. Watching her sing makes me want to get myself a judge's buzzer and start buzzing over and over. I'm not much of a singer myself, but I could do better than her to be perfectly honest.
Things began to take a turn for the better in the second half of the show. Twin brothers Tony and Jordan put on a mesmerizing magic act that I could see myself paying to see in Las Vegas. What I want to know is where they found the twin girls as their assistants? That and how they perfected their tricks.
I also loved the impressionist singer Daniel Ferguson. He did impressions of cartoon characters, and Simon, while singing DNCE's Cake By the Ocean. Overall, his impressions were good, but they could be better. Reason being is that I could still hear his voice as he did the impressions. Other than that, he's a decent performer. The acapella group from the United States Air Force were great as well, but I agreed with Simon when he commented on their choreography, saying that it was too much.
Tragic news also surfaced today. A contestant on the show has died in a car accident over the weekend. His name was Dr. Brandon Rogers. The show's producers saw him on Instagram as he covered a song by Boys II Men. Rogers was then brought onto the AGT stage to audition as a contestant. There's no word on whether or not the show will air Roger's episode, but his family has expressed their wishes for NBC to air the performance.
In happier news, Howie Mandel pressed the Golden Buzzer this week. A young man named Christian Guardino sang Who's Lovin' You by the Jackson 5, earning him top praise from every single judge, including Simon.
Side Notes:
It was highly amusing to see senior women be so attracted to Simon Cowell. I suppose you could say he's a lady killer. #LOL
Mel B. also begged for the first time in the history of the show to get a contestant named Dancing Pumpkin Man through to the next round. I have a feeling that she only wants him there as comic relief. Once the competition gets serious, his dancing days are over.
I felt sorry for the two elderly ladies who got off on the wrong floor. They were heading to the auditorium to take their seats but somehow ended up in the dressing room/lounge area for the judges. Kudos to Howie and Heidi for taking care of them.
Photo via NBC
America's Got Talent Season 12 Episode 3 Review: "Auditions 3"
Summary
Auditions continue on tonight's America's Got Talent. Howie presses the Golden Buzzer and Mel B. begs for a unique contestant to be put through.