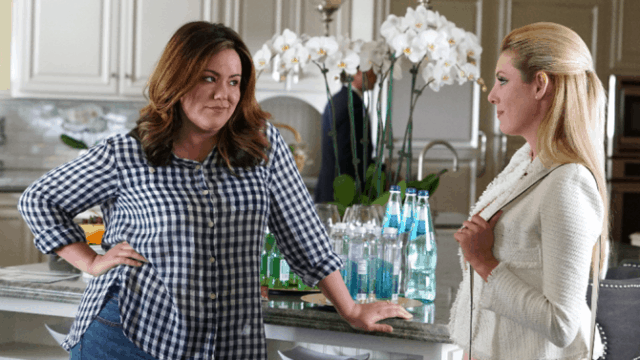 American Housewife is a sitcom on ABC that started up in October of 2016. Like its name suggests, it is centered around Katie Otto, the titular American housewife who is raising her three children with her husband while interacting with the other housewives living in her new hometown of Westport, CT. So far, the sitcom has run for 23 episodes, which have been successful enough for a second season to be on its way.
Here are five things that you may or may not have known about American Housewife:
The Characters Are Based On Real People
American Housewife is based on the personal experiences of the show creator, Sarah Dunn. As a result, it should come as no surprise to learn that its characters are often based on real people. For example, Katie Otto is based on Sarah Dunn herself, much as how Otto's husband is based on Dunn's husband, who also teaches. Interestingly, this means that Dunn sometimes find it strange to see people acting so much like her family even though they are still on the East Coast while she is on the West Coast.
Katy Mixon Was On Set After Mike & Molly Finished Up
The titular American housewife is played by Katy Mixon, who people should be able to recognize as the actress for Victoria Flynn, who was Mike's sister on Mike & Molly. In fact, Mixon literally set foot on the set for American Housewife four days after Mike & Molly wrapped up after a good run of 127 episodes divided up over six seasons.
Katy Mixon Can't Choose a Favorite Episode
So far, Mixon has not been able to choose a single favorite episode. For example, she is fond of the episode "Bag Lady" when her character got the chance to be rather expressive about her true feelings. However, she is also fond of the episode "Westport Zombies," in which Katie Otto participated in the annual Westport Zombie Run in order to impress her daughter.
Show Creator's Kids Draw Her As a Larger and Larger Sphere
A lot of the events on American Housewife are lifted right out of Dunn's life, but it is interesting to note that the reverse can happen as well. For example, her kids started drawing her as a larger and larger sphere after seeing Anna-Kat do the same on the TV show, not because they actually think that she is fat but because they think doing so is funny. Fortunately, Dunn was able to have a laugh before sitting down with her kids to talk about why "fat" is not a nice word in spite of their young age.
Show Creator Didn't Want to Run a TV Show While Raising Kids
On a final note, it is interesting to note that Dunn is now running a TV show while raising kids, which is exactly what she didn't want to do. This can sound rather strange to some people out there, but considering all of the things that need to be done in order to keep a household running in a semi-smooth manner, this becomes much more understandable.