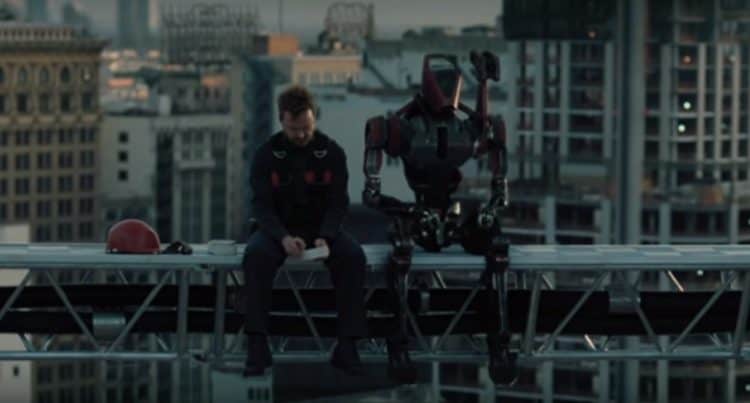 Don't expect Westworld to be coming back any sooner than the creators are willing to push it, which could mean 2020 or possibly late 2019 at the earliest. It's been a while since season 2 ended so people might need to be brought up to speed on what's happening, but the season 3 trailer makes it pretty clear that things are coming outside of the park and the world that the hosts knew vs. the world where their creators came from are going to meet, and things are going to start happening in a big way. Thomas Smith from NME gives us a few ideas of what to expect when the next season rolls around, and some of them are pretty interesting to think about.
Here are a few things that we got from the trailer.
5. We'll be seeing familiar faces.
So far it sounds as though a few people from season 2 are going to be making their way back, such as Evan Rachel Wood and Thandie Newton, but there's no real idea of who we're going to get to see since the second season shook things up so much. One of the many things that is going to happen, as David Crow and Alec Bojalad from Den of Geek! have announced, is that the show is going to change things up a bit since they have no desire to repeat themselves. With each season thus far things have been getting crazier and crazier and the goal is to keep that kind of idea rolling to see where and how far it can go. It was a shock for a lot of fans when the first season was over and done with and the hosts had gone buck wild on the guests. But season two upped the stakes even more when it ended and as a result something had to be done to increase the expectations of the fans with the upcoming season 3.
4. The third season won't be as rooted in fantasy.
Personally, with the imminent return of Westworld and its new look I tend to agree with Jill Pantozzi from Gizmodo that there is more to life than fantasy. Quite honestly some might be shocked to hear this. I love fantasy, reading it, writing it, and watching it, and yet there is so much more when it comes to a story. The third season of Westworld is still going to be rooted quite a bit in Science Fiction but from what we can see so far it's also going to take on a more realistic approach than the first two seasons decided to do. The reality of the old west and the other parks is all well and good since they were conceived from moments in humanity's past and pushed into a futuristic landscape that kept a lot of the material straight but still infused it from behind the scenes, so to speak, with a a great amount of fantasy that made the show so great. So far the show hasn't strayed from that aspect of forcing the viewer to question what's real and what's not, but upon being released the third season almost feels as though it's going to clamp down on the whole idea that was started in the park and force those that escaped to change it from the inside out.
3. Dolores has a set idea on what she wants to do.
One thing we've learned about Dolores since she went on her rampage across the park is that she's not the type to just lay down and take whatever fate has in store for her.The only question now though is what's going to happen now that she's outside of the park and has little to no real basis for what she needs or wants to do.
2. The story isn't entirely clear at the moment.
So far the details of what's going to happen are being kept under tight wraps, but it would seem that from the trailer we can at least guess that Dolores is going to make her way into the city and possibly run into some trouble that will result in her being off balance and stumbling about, or perhaps she's simply overwhelmed somehow and trying to get her bearings. What does seem obvious is that she's going to encounter Paul's character and the two might hit it off or they might not, but it does seem fair to think that they're going to be interacting throughout the episode.
1. Aaron Paul will be one of the main characters.
Aaron Paul isn't someone you bring in just to ex out within an episode or two unless he's there for a cameo and nothing else, so his character is likely going to last for a while since that's typically how these things go. Aaron Paul from Breaking Bad seems as though he's going to be playing a main character in the season to come and one of the more pivotal characters at that.
But as far as what's going to happen now that the show is moving out of the park it's going to be interesting to see various characters come back and how their reactions will help shape things so as to help guide the show a little further down the way.