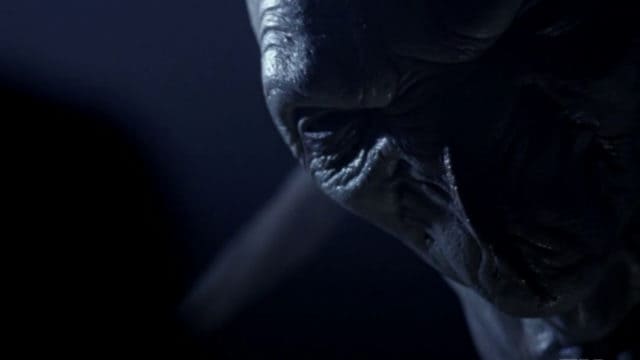 American Horror Story is ready to bust onto the scene with it's seventh season but unfortunately that's not until this fall (possibly later). But that's not stopping fans from asking questions nor is it stopping FX from sharing teasers and pictures hinting at what's to come. Here's what we know. We know there's going to be a 2016 election theme. We know that Sarah Paulson expressed interest in playing Donald Trump.
We know that there might be a cruise ship kind of a theme based on a tiny teaser the show revealed. We know the cast was at PaleyFest and that many people thought Cuba Gooding Jr. was inappropriate with Sarah Paulson. Does that about cover it? In the few sentences I just wrote? I think so.
But what about questions the cast themselves still have about the show? ETonline interviewed cast members to see what questions they still had about past season of AHS. Here are nine that came up.
1. What was the deal with those aliens from Asylum?
2. Where exactly did Fiona wind up at the end of Coven?
3. Is Coven's Misty Day OK?
4. Are all the spirits from Roanoke trapped on the land still?
5. Does Murder House's Larry regret confessing to a murder he didn't commit?
6. Did power corrupt Coven's Cordelia?
7. Why was My Roanoke Nightmare producer Sidney on board with so much carnage?
8. Did Stanley from Freak Show turn himself into an act?
9. Did Lee make the right choice on Roanoke?